One Direction's Personal Chef Reveals Secrets Of Their Eating Habits
29 May 2013, 15:02
The 'Live While We're Young' singer's personal chef has revealed what the boys favourite food is.
One Direction's personal chef has revealed what food the boys enjoy eating most on tour.
According to the Daily Star, Sarah Nicholas is the man in charge with looking after the group's culinary needs and she has divulged what food the 'One Thing' singers like to eat best.
"Liam Payne likes his bacon, steak and vegetables," she said. "While Louis eats anything – but a bowl of Special K is his favourite.
"Zayn is very easy to please," she added. "He just likes pasta with Bolognese or spicy chicken. He's not a foodie and eats whatever's going."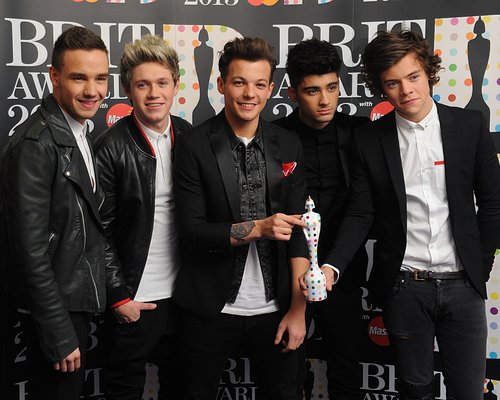 She continued: "Niall likes more simple food, like sausage and mash, pies, creamy chicken pasta or chicken kiev."
Sarah said that the boys were not supplied with any alcohol but that Yorkshire teabags were an essential.
"Louis is the main tea-drinker," she revealed. "He's from Doncaster so he loves Yorkshire tea the most. They also drink more juices and water than fizzy drinks. Before they go onstage, they tend to have orange or apple juice, Capri-Suns or Rubicon."
Sarah did not say what food the fifth member of the group, Harry Styles, liked to eat when on tour.
Meanwhile, the 'What Makes You Beautiful' singers have confirmed that their 3D film 'This Is Us' will be released on 29th August in the UK.
The boys have also announced that they will be going on a UK stadium tour in 2014.