New Episode Of The Adventurous Adventures Of One Direction Cartoon Emerges - Video
20 March 2013, 12:36
Liam Payne's fear of spoons and Harry's love life is mocked in the new footage from maker Mark Parsons.
A new episode of the The Adventurous Adventures of One Direction cartoon series has emerged online.
The 'Little Things' stars are all voiced by creator Mark Parsons who makes an introduction to the latest episode at the start of the clip.
Harry Styles takes a pensioner to bingo and Liam Payne runs scared as his fear of spoons is revealed in the footage.
An angry Zayn Malik greets the rest of the band after nine months in a garbage shoot during the opening scene.
The clip also sees Louis bemused at a doll of himself which Harry finds in a box of cereal and a cameo from a hologram version of Simon Cowell.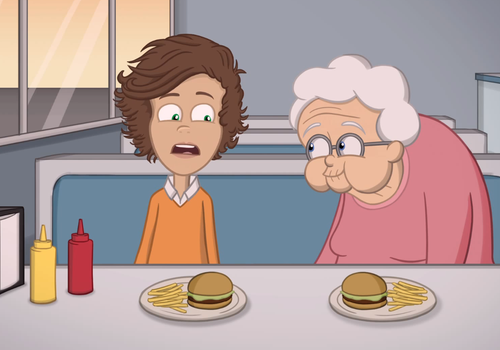 Check out the latest episode of The Adventurous Adventures of One Direction below:


Meanwhile, One Direction are currently preparing to hit the big screen for their 3D movie.
The band announced the title of the film earlier this week and are currently on the road on their 2013 World Tour.