One Direction At The BRIT Awards 2014: 6 Things We Learned About Them
20 February 2014, 14:29 | Updated: 20 February 2014, 14:31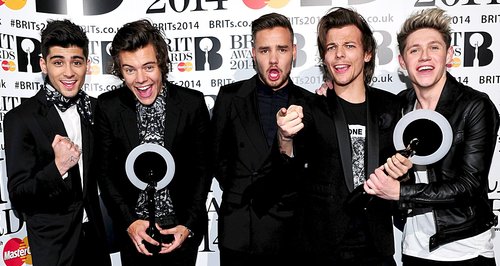 Learn some new bits of gossip about 'Best Song Ever' five-piece fresh from the BRITs.
One Direction were one of the biggest winners of the night at the BRIT Awards 2014 last night (19th February).
The 'Midnight Memories' band bagged two gongs on the night for Global Success and Best Video, but aside from that we also learned quite a bit more about the 1D boys on BRITs night.
Here's 6 things we didn't know about One Direction before the BRIT Awards..
1). When you've got to go.... you've got to go!
(Credit: Tumblr)
2). Poor ol' Niall is struggling on with his knee injury... but says he's getting there!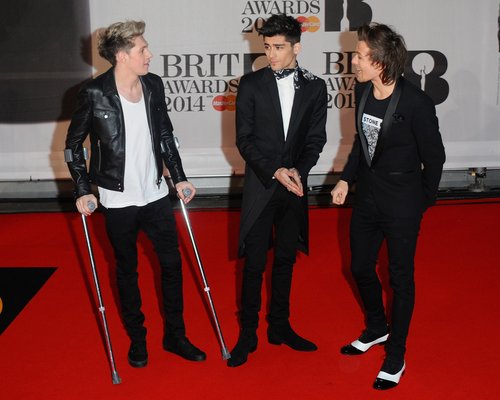 3). Liam Payne MAY just be the secret party animal of the band:
4). Zayn Malik is now beard-less....#SadFace:
(Credit: Tumblr)
5). Louis wasn't entirely sure what to make of Liam's tomfoolery on stage...
(Credit: Tumblr)
6). And of course... the One Direction boys are now FOUR-TIME BRIT Award winners: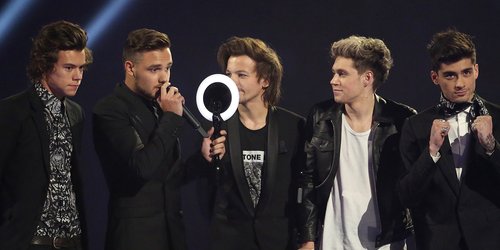 You may also like:
> BRITs 2014: 11 Things We Learned During The Live Show
> One Direction Say New Album Sounds "Pretty Good" While Backstage At BRIT Awards - Watch
> BRITs 2014: 7 Most Talked About Topics On Twitter