1D's Harry Styles Says Being A Girl Is "Not That Important" In A Partner
5 November 2014, 12:30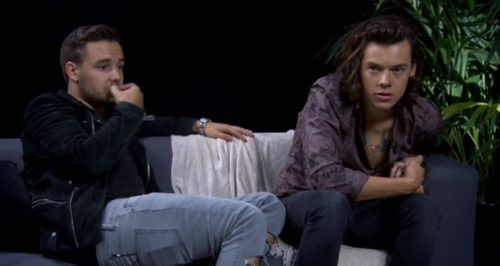 Larry Stylinson shippers everywhere just had a minor heart attack – Harry Styles claims in a recent interview that being a girl is "not that important" in a partner!
Larry Stylinson shippers probably need to take a quick lie down as Harry Styles has claimed in a recent interview that being a girl is "not that important" in a partner!
The One Direction heart throb was chatting with Liam Payne in a recent interview about what they look for in a girl, when Harry's response sent the #Directioner fandom into meltdown.
When they were asked what they looked for in a prospective girlfriend, Liam responded, "Female… that's a good trait."
But Harry responded, "Not that important. I would say sense of humour and like natural."
So that means we have TWICE as much competition for the affection of Mr Styles? We don't like those numbers!
Harry also added that he was after a nice person, "Someone who's nice… you're not going to go out with a d****** are you?"
The internet pretty much exploded with speculation that the boyband dreamboat was admitting he was gay – and it's not the first time Hazza's been faced with speculation over his sexuality.
Larry Stylinson (Harry's ship name with bandmate Louis Tomlinson) is a favourite rumour amongst the fandom, who prefer to believe that the two are in a secret relationship together rather than believe them to be dating other girls.
Harry has denied the rumours he is bisexual in an interview with GQ last year, saying, "Bisexual? Me? I don't think so. I'm pretty sure I'm not."
And with the likes of Caroline Flack, Cara Delevingne, Taylor Swift and Kendall Jenner among his rumoured girlfriends, we're pretty sure Harry could get anyone he wanted – male or female! Nope, we're not jealous at all…. Sob.
You May Also Like…