One Direction Confirm 3D Movie Will Be Called This Is Us
19 March 2013, 09:41
The 'Live While We're Young' stars take to Twitter to break the news to their fans and say they can't wait for them to see it.
One Direction have revealed the official title of their upcoming 3D movie.
The 'What Makes You Beautiful' stars were teasing fans with details of the name throughout yesterday afternoon (18th March), before confirming it would be called This Is Us.
Liam Payne took to Twitter to say he couldn't wait for the group's followers to see what they have been filming in recent months.
"guyssss so proud to announce that our upcoming movie is officially titled 'This Is Us'! Cant wait for you guys to see itttt!!," he wrote on his social networking account.
Niall Horan added: "guys, happy to announce that our movie is going to be titled "This is Us". What do think of it???"

The movie will hit cinema screens in August and is being directed by Super Size Me's Morgan Spurlock.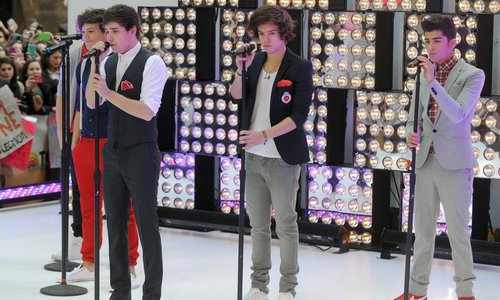 The 'One Thing' stars have previously stated the movie will offer a never before seen look at the band as fans get the opportunity to go behind the scenes like never before.
Meanwhile, One Direction are currently on their 2013 'Take Me Home' world tour which rolls into Sheffield tonight (19th March).