One Direction Claim Their Perception Of Life Is Changed After Watching 3D Movie
16 June 2013, 08:54 | Updated: 16 June 2013, 08:56
The 'Little Things' stars saw a cut of their upcoming big screen debut for the first time.
One Direction have revealed that they watched a first cut of their upcoming 3D concert movie This Is Us and have confessed it's changed their perception of life.
Singer Niall Horan took to Twitter to reveal how thankful the group are for their fans and spoke about taking a new look at life.
He tweeted: "Just watched a cut of "This is us" ! Made me look at life so differently! man I love you guys ! You've changed our lives !"
Harry also joked that he had been making his own set of 3D glasses with sweet wrappers.
"Just finished watching the movie, can't wait for you guys to see it. I couldn't see through the wrappers," he added.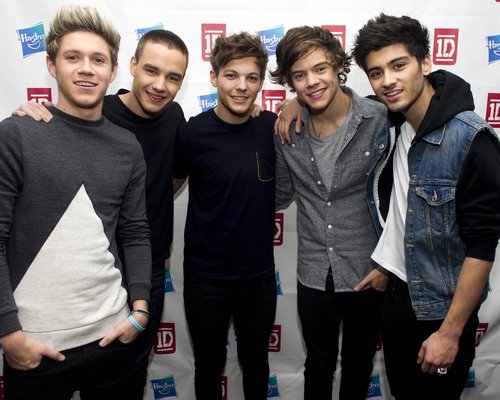 The movie has been shot by Super Size Me's Morgan Spurlock and will be released in cinemas this August.
The group have been teasing details of the movie for the past few months and Niall also recently admitted the film is more documentary than a concert film.
"It's just a bit of insight into what goes on," he said.