One Direction UK Tour 2014 - Tickets
21 May 2013, 12:22 | Updated: 27 March 2017, 16:31
The group announce their biggest shows yet - and you can win tickets to the Wembley Stadium date now.
One Direction have announced details of their first ever UK stadium tour, which will take place in 2014 and is called the 'Where We Are' tour.

The 'Live While We're Young' singers will perform at venues across the country at what will be their biggest shows to date.
Following a run of gigs in South America, One Direction will return to the UK and Ireland, beginning the tour at Croke Park in Dublin on 24th May.
They will then play Sunderland's Stadium Of Light on 28th May, before calling at Manchester's Eithad Stadium on 31st May and Murrayfield Stadium in Edinburgh on 3rd June.

The UK leg of the tour will finish at London's Wembley Stadium on 7th June.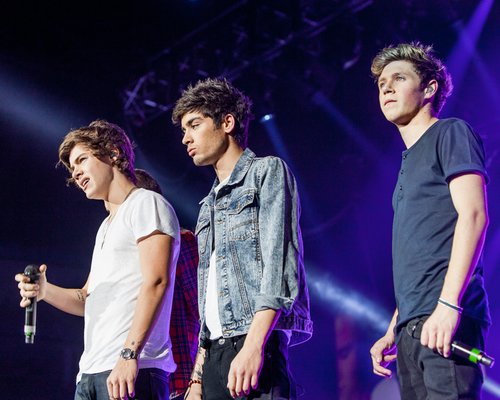 Speaking at the press conference, Harry Styles said: "It's important the fans and everyone who comes to see the show know it's going to be much bigger and new songs. A completely different tour."
Liam Payne added: "I think it would be quite interesting to sing a song in Spanish. Niall can sing The Lion King in Spanish!"
[[ This video has been removed ]]

One Direction have so far enjoyed another incredible year and are currently touring around the world on their 'Take Me Home' tour in support of their album of the same name.
Released last year, it included the hits 'Live While We're Young' and 'Kiss You'.
The group are also in the middle of filming their highly anticipated 3D concert film This Is Us, directed by Morgan Spurlock, which will be released in August 2013.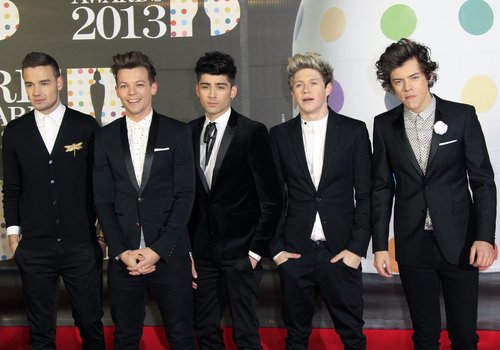 More dates and cities for the 2014 Stadium Tour will be announced later this year.
One Direction's UK and Ireland tour dates are:
Dublin, Croke Park – 24th/25th May 2014
Sunderland, Stadium Of Light – 28th May 2014
Manchester, Eithad Stadium – 31st May/1st June 2014
Edinburgh, Murrayfield Stadium – 3rd June
London, Wembley Stadium – 7th/8th June
What is One Direction's 'Where We Are' tour setlist?
1. 'Midnight Memories'
2. 'Little Black Dress'
3. 'Kiss You'
4. 'Why Don't We Go There'
5. 'Rock Me'
6. 'Don't Forget Where You Belong'
7. 'Live While We're Young'
8. 'C'mon C'mon'
9. 'Right Now'
10. 'Through The Dark'
11. 'Happily'
12. 'Little Things'
13. 'Moments'
14. 'Strong'
15. 'Better Than Words'
16. 'Alive'
17. 'One Thing'
18. 'Diana'
19. 'What Makes You Beautiful'



Encore




20. 'You & I'
21. 'Story Of My Life'
22. 'Little White Lies'
23. 'Best Song Ever'
Who are One Direction's support act? The boys will be joined by Five Seconds Of Summer on their North America and European tour dates. McBusted will also support the band for a date in Paris on 21st June.