Louis Tomlinson Will Reportedy Not Face Criminal Charges Following His Paparazzi Incident Arrest
12 April 2017, 11:31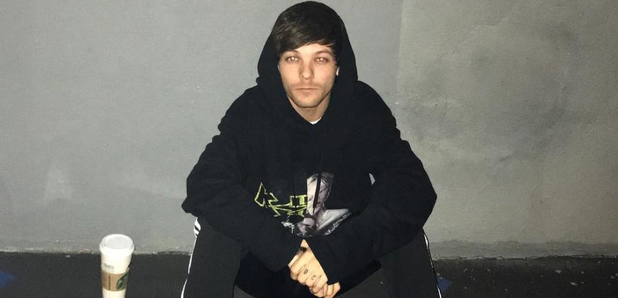 Fans have continuously shown their support for the star after the paparazzi "provoked and caused the altercation".
In new reports which have emrged today, One Direction star Louis Tomlinson will allegedly not face criminal charges over the scuffle with a photographer and two girls which occurred back in March.
According to TMZ, Louis 'will go to the L.A. City Attorney's Office for an informal hearing, where both sides are invited to present their version of events and a hearing officer will advise the parties how they should conduct themselves in the future ... but no criminal charges will be filed'.
The news will certainly make fans of the star happy as they've shown immense support for Louis and his girlfriend Eleanor Calder throughout the whole incident.
Sources have stated that workers from LAX airport, where the incident happened, have come forward to confirm that Louis did not intentionally hit anyone and also claimed that the woman in question was attacking Eleanor when Louis jumped to her defence.
Describing the incident, a source previously told TMZ that a photographer was harassing Louis at the baggage claim area and according to the site, "[Louis] allegedly pulled the photographer to the floor by his legs. The photographer fell backwards and struck his back and head on the floor."
Then as the couple tried to leave a woman started filming Eleanor and the two of them ended up in a "physical altercation" which ended up with the woman and the photographer performing citizens arrests.
Louis was arrested for simple battery and taken to an LAPD jail, but posted bthe $20,000 bail and was released less than an hour later, and it now appears that he won't face further criminal charges.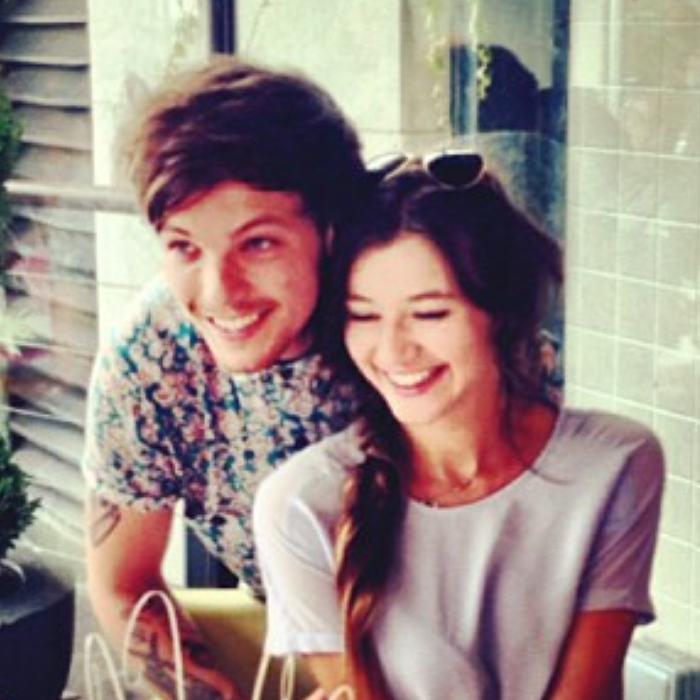 A source told The Sun, "Louis was really upset. After being filmed he told the snapper to stop, but he didn't take kindly to the request. The row turned into a scuffle causing airport security to pull them apart."
At the time, Louis' lawyer released a statement saying, "The paparazzi provoked and caused the altercation that occurred with Louis. It's not the first time that a paparazzi has created an altercation with a celebrity. While the altercation was going on with the paparazzi, three other individuals were attacking his girlfriend during this incident and he came to her defence."
Fans were quick to show their support for the couple, tweeting after the incident:
just watched the video.. it's truly sick I feel so bad for louis and eleanor :(

— ruth (@zaynxswift) March 4, 2017
You two deserve nothing but good things. I'm so sorry @Louis_Tomlinson @EleanorJCalder

— Vero (@LovingMadrid4) March 4, 2017
@Louis_Tomlinson can't believe how some people can be so rude. You're such a good boyfriend to protect her like that. #WeSupportLouis

— namelesslottie (@1d_little_sis) March 4, 2017
louis is an amazing person and deserves to be respected #WeSupportLouis pic.twitter.com/mWzkjAPAkc

— Julia (@cashtonnstan) March 4, 2017
I'm so fucking mad. This world is out of control srsly attacking el to get photos from her but then louis gets arrested?

— #TvdForever (@LjpIsMyBatman) March 4, 2017
@Louis_Tomlinson I am really sorry about what happened to you. Eleanor and you did not deserve that and I hope you're both okay! Love you!

— Sofi (@spoby_olicity13) March 4, 2017
If you see anyone attacking your loved one, you would DO ANYTHING to stop it. I don't blame Louis at all.

— beth noelle (@nakedmagic) March 4, 2017
@Louis_Tomlinson I hope you and eleanor are ok neither of you deserve to be treated like that x

— nicole (@louisjpax) March 4, 2017
@Louis_Tomlinson i'm so sorry, that this happened, i can't believe that they done that with another human, with your girlfriend

— Styles (@oneprettywolf) March 4, 2017
All I hope now is that Louis & Eleanor are both ok. and that they realise how much we support them both#WeSupportLouis #WeSupportEleanor pic.twitter.com/KQ1fk4nrDm

— Zaddy Zayn (@elpida_styles_) March 4, 2017
Louis has been through ENOUGH.

— carla (@xziamsmagic) March 4, 2017
Yet the paps and the girls who ATTACKED Eleanor for no reason , don't get arrested but Louis does? For self defense?

— sam (@Iukejournals) March 4, 2017