We Think We Know The Name Of Liam Payne's Debut Single After He Registered This New Song
27 July 2016, 16:23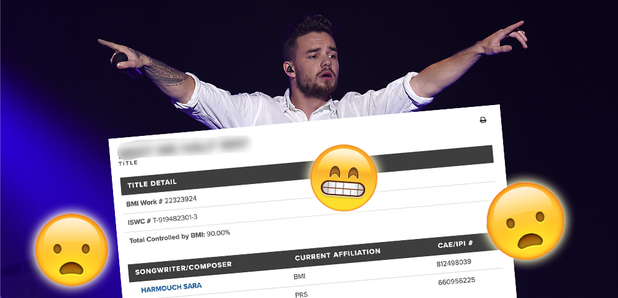 Our excitement levels just went through the roof!
There were mixed reactions when Liam Payne announced his solo record deal with Capitol Records last week.
One Direction fans were excited to hear new music but also worried that it would now be even longer before the group is reunited.
Happy to have signed to @CapitolUK. They have an amazing history of artists, I hope I can follow in their footsteps pic.twitter.com/tVlDsXVVW3

— Liam (@Real_Liam_Payne) July 21, 2016
Simon Cowell was pretty unhappy as Liam had signed to a label that wasn't his own Syco Entertainment.
But we were just super happy that Liam's going to be back in the studio.
So imagine our delight when we discovered what we believe to be the name of the singer's debut track - yeah we totally lost all our chill!
It was revealed that the 1D star has recently registered the name of a song with BMI, the songwriting licencing platform, alongside lesser known songwriter Sara Harmouch.
The name of the track that the pair registered is 'Meet Me Half Way' and we believe that it could very well be Liam's first solo release.
Liam has a new registered song on BMI - Meet Me Half Way pic.twitter.com/0qzMInXKcL

— Daily (Liam) Payne (@realdailypayne) July 27, 2016
'Meet Me Halfway' was also a track for The Black Eyed Peas but we're pretty sure that Liam isn't going to be starting his career by covering the chart topping group.
It's another insight into the early days of Liam's solo career and we're on the edge of our seats as we wait for new music to drop. Don't keep us waiting too long Liam!
You may also like...