"It's A Mixture For Trouble!" Liam Payne Reveals Whether Bear Looks Like Him Or Cheryl
19 May 2017, 15:19 | Updated: 29 June 2017, 10:50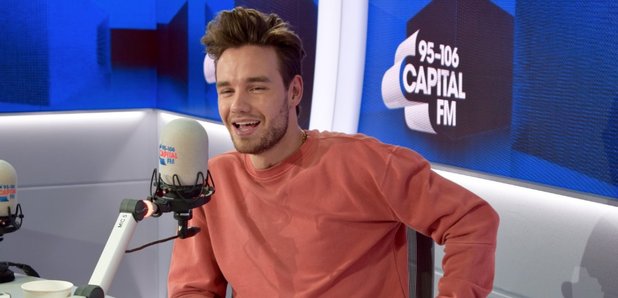 Plus, Liam proved he's #BoyfriendGoals with the lovely things he said about Cheryl.
Cheryl and Liam Payne might have only recently welcomed their first baby, but it's clear to see they're both smitten with little Bear… and Liam told us who his little man looks like!
Liam told us at Capital, "I called it from the off, on the scans you could see he had my nose and I'm not sure whether he has my face shape but everybody says he looks like me. But I definitely think he has her eyes, which I think is a mixture for trouble! Bless him, he is amazing.
"Literally I love it when he's sleeping but I kind of want to wake him up cos when he looks at you he's really attentive. They can't see until two months but you feel like they're looking into your soul! It's the most amazing experience ever, I love him, he's the best. We're fully into it, it feels like a proper lovely home."
Liam also shared a hilarious story of when he caught Cheryl twerking while heavily pregnant, explaining, "I've got a funny story for you, we were at home and this is like major pregnant… we are DEEP into pregnant land and the bump was massive, Bear was a big, big child, hence why he had to come out so quick!
"We were talking about her twerking, she's very good at twerking and she was in the bathroom looking in the mirror and she thought she'd try one out… she didn't think I'd see, and she's like in her slippers with a pregnant belly, doing a twerk and she did it twice and went 'nah, not happening' and walked out the room. That was it and I was like 'this is my afternoon for the rest of the day now!' bless her."
Liam also revealed that Cheryl's keeping a low profile at the moment because she is worried about her baby weight – but Liam proved he was the perfect boyfriend by assuring her she looks gorgeous and has "lost everything".
He explained, "Pregnancy is hard to deal with, it's that first pair of jeans you can't get into and she thinks she's massive but she's lost everything, she's lost all the baby weight and she's like 'Oh, I'm so big' and I'm looking at her going 'You are insane, woman!'"
Yep, these two are just the definition of #RelationshipGoals – and we're seriously dying to see baby Bear's little face!
Keep it Capital tomorrow from 7am to hear the first play of Liam's debut solo single, 'Strip That Down' – you won't wanna miss it!