Harry Styles Likes A Spot Of Yoga To Chill Out While He's On Tour. Namaste.
24 March 2015, 14:47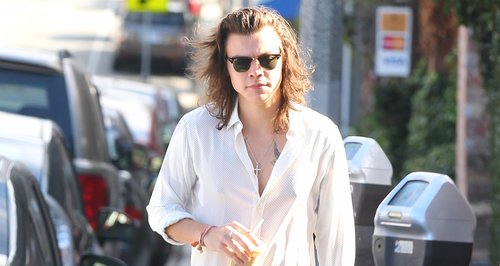 The One Direction hunk can often be found in a downward dog when he needs some chill time.
Hey Harry Styles, we are happy to help you with your Rolling Vinyasa if you like? The One Direction star is apparently a BIG fan of yoga to relax.
While their Asian leg of the tour may have been a tad controversial with Zayn Malik being signed off with stress, Harry's making sure to take some time for himself to recharge his batteries amidst their hectic schedules.
A source told The Sun, "When Harry was in Bangkok he travelled for 40 minutes on his own to see one temple and embrace his spiritual side."
"He's been meditating and doing yoga in Thailand and also spent time wandering around markets to soak up the culture."
"Harry likes to party too but he thinks it's important to have some balance. It can be seriously stressful being on the road all the time so it's good for him to explore the countries."
As well as chilling out with a nice spot of meditation, Harry has had his sister Gemma on the tour with him to add a spot of normality to his crazy lifestyle. And who better to keep you in check than your big sis, eh?
You May Also Like: