Harry Styles Looks Like An Absolute Ray Of Sunshine In A Jaunty Yellow Jumper & Twitter Loses It
12 April 2017, 17:07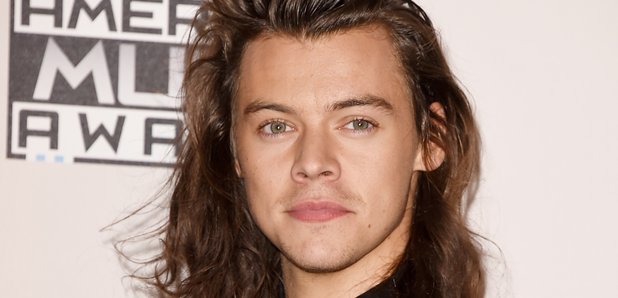 So handsome.
Thanks to Harry Styles, we're now desperately trying to find a Gucci replica (oh come on, who can afford Gucci apart from popstars?) that we can give to the guys in our lives in the hope that they'll magically be as devilishly handsome as the 1D lad.
Why? Well, the singer sent Twitter into meltdown when he stepped out in a jaunty yellow and black (slightly bumblebee-esque) jumper.
The newly solo singer was spotted making his way through New York airport wearing the sweater tied around his shoulders and we nearly died because he looked so handsome.
Keeping it casual, he paired it with a basic black tee, some ripped black jeans (classic boyband member attire), sunglasses (classic celebrity attire) and a pair of Chelsea boots (comfort FTW).
Naturally, fans were KEEN for the yellow jumper.
And yes, he looked like an absolute ray of sunshine. BECAUSE HE IS OKAY?
@Harry_Styles wear yellow often

— shreya (@hesmint) April 12, 2017
I really want @Harry_Styles yellow Gucci sweater it seems soft and its my fav color and itd be all big and snuggly *sigh*

— Erin (@eslags1) April 12, 2017
@Harry_Styles can i have your yellow jumper por favor

— mae (@wonderstylan) April 12, 2017
hey, yellow is your color, my babe! @Harry_Styles

— qria morta (@loulittleboy) April 11, 2017
Can you believe Harry Styles invented the color yellow pic.twitter.com/plqmM890OQ

— Kristen Williams (@wristenkilliams) April 11, 2017
@Harry_Styles love the yellow jumper.

— dee. (@harrymoonchild) April 11, 2017
Yellow looks so good on you @Harry_Styles

— inactive//faw (@1dnzustin) April 11, 2017
it's everywhere.Ok we get it.But what must we do to end it @Harry_Styles @Louis_Tomlinson @LiamPayne @NiallOfficial tell us please pic.twitter.com/ffwgFrad2V

— anneke (@annekepanneken) April 11, 2017
Harry wearing yellow looks so sexy , god , and his new tattoos , I'm done @Harry_Styles

— Harry's girl (@hottestbabyhes) April 11, 2017
HARRY STYLES IS WEARING YELLOW TODAY

— LAUREN ELIZABETH (@wowlaur) April 11, 2017
@Harry_Styles My love, you look wonderful in yellow and black, use more please

— luiza (@coisinhadopaulo) April 11, 2017
You May Also Like...