You MAY Soon Be Able To Pop Over To 'Harry's Bar' In Harry Styles' House For A Pint!
18 February 2015, 11:43 | Updated: 18 February 2015, 13:26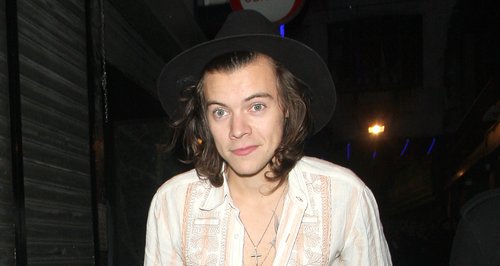 The One Direction star is rumoured to be installing a bar in his basement – THINK of the parties he could have?!
Imagine perching up at a bar to find actual Harry Styles is your bartender – and you're in his actual house?! It could happen…
Harry is rumoured to be installing a bar in the basement of his house in Hampstead, so he can have friends over to party at all hours – sounds good to us!
According to The Mirror, the bar – which his mates have already named 'Harry's Bar'… inventive – is being built as part of some major refurbishments on the property which have been going on for 18 months.
A source said, "Harry is a really sociable guy, he loves hanging out with friends in cool bars, but wherever he goes, he is subject to a lot of attention, so he tends to party more in private members' bars where he's less likely to be bothered."
"While all the renovations were going on, he had the idea of creating his own hangout in the privacy of his own home, where friends could stay until the early hours. It's going to be the ultimate boys den."
"The design team have taken inspiration from some of the rooms in Harry's favourite bars, like Soho House and Groucho Club. It's due to be finished by the summer."
It sounds like Harry's got some BIG plans – and he's already totally revamped the £3million pound abode he bought in 2012 by moving the kitchen which "turned into a bigger thing".
And with stars like Adele, David Beckham, Jennifer Lawrence and Cara Delevingne turning up for his 21st birthday celebrations in LA earlier this month, we can only imagine the kind of star-studded bashes he would throw in his own place!
You May Also Like: