Is #HarryStyles4PM About To Become A Reality? We're SUPER Excited At The Possibility
6 July 2016, 11:18 | Updated: 6 July 2016, 12:05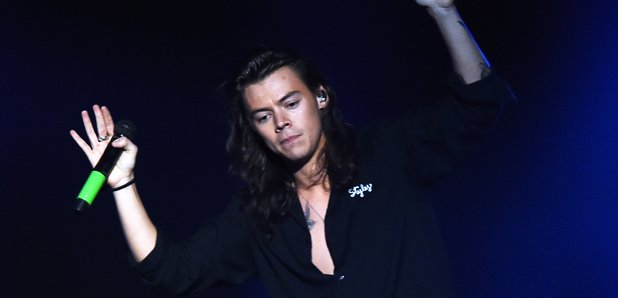 With 1D on a break, could Harry Styles could be set to make a pretty epic career change and take up residence inside 10 Downing Street.
With current Prime Minister David Cameron stepping down in the next couple of months, there's been a lot of chat about who will replace him in giving the country some direction. With all the current candidates being Members of Parliament, we reckon they should look further afield and take a chance on our Harry.
He certainly seems keen as yesterday he headed to Westminster to sit in on a debate at the House of Lords, courtesy of Professor Robert Winston, a Labour peer whose son Ben has previously worked with the 1D lads on several of their music videos.
He's not the first celebrity to head into the House of Commons either as actor Keanu Reeves shocked MP's by making an appearance recently, although it doesn't look like he'll be making an official attempt to challenge Harry for to be PM though.
Even Stormy recently enquired about the job with a cheeky tweet saying, 'How many retweets do I need to become prime minister?"
How many retweets do I need to become prime minister— #MERKY (@Stormzy1) 24 June 2016
So what do we make of Harry's appearance amongst Britain's political elite and a potential attempt to become PM? Would he drag the country down or would it be the best story of his life? We've got a feeling he would be pretty epic!