"That's Not Harry Styles!" Former X Factor Singer Fools Fans With Haircut Photo
9 May 2016, 10:19 | Updated: 9 May 2016, 14:12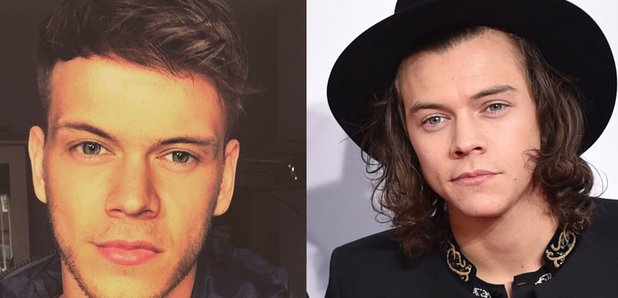 Aspiring singer Ellis Lacy got fans in a frenzy with a face swap video pretending to be Harry after his recent haircut for charity.
Avid Harry Styles fans will know your boy has undergone a MASSIVE haircut in the name of charity last week, but the internet went into a frenzy after a fake photo of his new hair started doing the rounds.
Former X Factor contestant Ellis Lacy posted a face swap video over the weekend with Harry's face superimposed over his, pretending to show off his new shorter hair – and even managed to fool some of the fans in the process!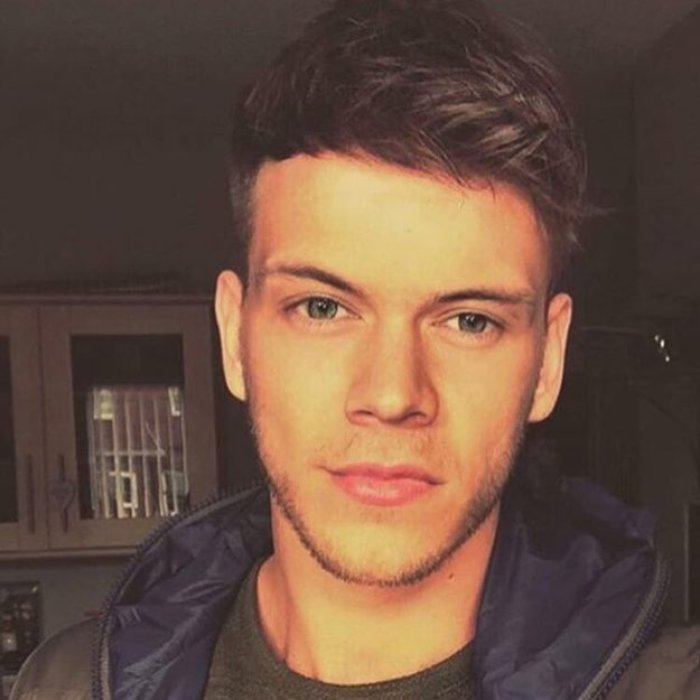 Fans were quick to pick up on the photo and speculated whether it was in fact Harry… some quickly debunked the picture while others were LOVING his new look.
I think I'm the only one that likes Harry Styles new hair

— JasmineHutton (@JasmineTHutton) May 9, 2016
Harry styles with short hair I'm fan girling really hard atm oml

— Dj | Girl Gamer (@RageQueenDj__) May 9, 2016
Holyyyyyyy cow I've just seen Harry Styles new hair

— amz (@amywoof) May 9, 2016
Actually gutted that the picture of Harry styles with short hair is actually a face swap

— H (@harriet_taylorr) May 9, 2016
Harry styles with his hair cut though!!!

— CT (@chloe_natasha15) May 9, 2016
haha as if that picture of Harry styles was just a face swap I fully thought he'd cut all his hair off

— chloe dowding (@clodowding) May 9, 2016
After thinking Harry styles looked beaut with his new hair style it turns out it's not him it was just a really good face swap

— liv fearnley (@livfearnley1) May 9, 2016
Never used to fancy Harry styles but omg with his short hair

— Lucy Gustafsson (@LucyLucysharon) May 9, 2016
Asif everyone fell for that Harry Styles with short hair photo it's not even him LOL

— Georgia (@valentineg_ox) May 9, 2016
Ellis told a tabloid that he was surprised at how much the photo took off on social media, "I just uploaded it as bit of a laugh, I never expected it to blow up so quickly. It's very flattering that some people have believed it, Harry's a good looking lad.
"It seems to have caused bit of a divide with One Direction fans, some want it to be real whilst others are pointing out all my flaws! It's funny reading the comments, One Direction fans are really passionate and loyal to the boys, it really shows with some of their comments"
Harry's mum even took to Twitter to seemingly reveal his new hairdo, which he had cut to help the Little Princess Trust which makes wigs for children who have lost their hair through illness.
@pillowtaIks here's one I took earlier pic.twitter.com/e8C4nGMASY

— Mama Twist (@MrsAnneTwist) May 9, 2016
We already can't wait to see the real deal – and the fact it's for charity is even more lovely!