Harry Styles Has Shared The Tracklist, Artwork & Release Date For His Album & It's So Close
13 April 2017, 13:23 | Updated: 13 April 2017, 13:32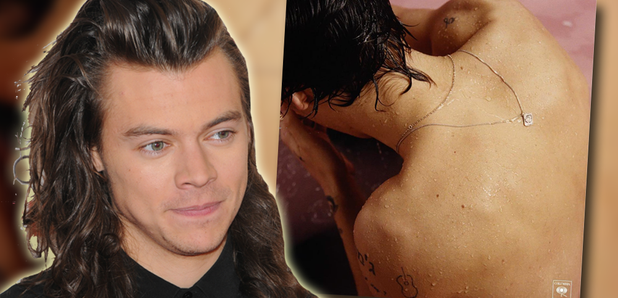 The time is almost upon us!
When Harry first shared his debut single 'Sign Of The Times', it's fair to say we were all pretty excited - but the news of an album has got us running around in mass hysteria!
Mr Styles had been busy embracing his debut acting role in Christopher Nolan's WW2 film Dunkirk, but now he's set to focus on his music career once again as he gets ready to debut his first solo album following One Direction's hiatus.
So here's everything we know about the highly anticipated debut album from Harry Styles...
What Is Harry Styles' Album Called?
From Harry's tweets about the album, it appears that he's named it after himself! We don't know that 100%, but that's what it looks like.
HARRY.STYLES //12.MAY.17// pic.twitter.com/BnopElUyzP

— Harry Styles. (@Harry_Styles) April 13, 2017
When Will Harry Styles' Album Be Released?
12th May 2017.
That is the official date that Harry Styles' debut album will finally be upon us. Harry took to Instagram to confirm the news and we're now counting down the days until it's here!
What Will harry Styles' Debut Album Sound Like?
When Harry shared 'Sign Of The Times', we weren't sure what to expect, but the magical, chilled vibe that it contained was everything. Harry is sticking with the music he loves and it shows as you get a real sense of emotion through his voice on the song.
What the rest of the songs will sound like though, we don't yet know, but it can't be long before we get a snippet of one or two...right!?
What Is Harry Style's Album Artwork?
Here is the final artwork for the debut Harry Styles album...
The artowrk for 'Sign Of The Times' featured Harry sitting in water and the album artwork also feaures some H2O.
Anyone else seeing a theme here?
What Is Harry Styles' Album Tracklisting?
The 1D lad took to Instagram once more to reveal details of the tracklisting and whilst we don't yet know what they sound like, we're loving the titles already!
1. Meet Me in the Hallway
2. Sign Of The Times
3. Carolina
4. Two Ghosts
5. Sweet Creature
6. Only Angel
7. Kiwi
8. Ever Since New York
9. Woman
10. From the Dining Table
You may also like...