Is Harry Styles About To Launch His Movie Career… By Writing For Film Soundtracks?
22 June 2015, 11:15
Leonardo DiCaprio and Harvey Weinstein have offered Harry roles, but it looks like the 1D star might be starting his movie career by writing songs for films instead.
Harry Styles is CERTAINLY a man in demand! As well as being offered roles by Leonardo DiCaprio and Harvey Weinstein, the One Direction star also has casting agents lining up auditions for him left, right and centre too - but it looks like he might be heading into the movie business in a slightly different way…
Despite reportedly being lined up for a number of potential roles, the Daily Star reports that Harry might be starting his big screen career by writing for film soundtracks.
A source told the paper, "Harry writes a lot of music and loves movies. Getting good music into movies is a great stepping stone for any future projects and would help gain a new audience outside 1D."
Harry has famously used the alias 'Mick Greenberg' for booking hotel rooms and write songs under, and the American Society for Composers Authors and Publishers website lists Mick Greenberg as one of the writers behind some of One Direction's songs as well as having written for Ariana Grande.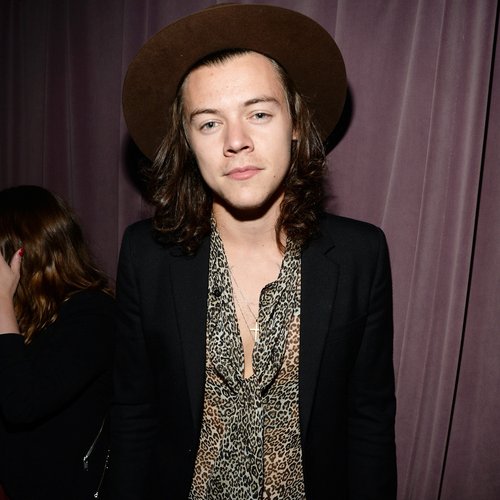 The source also added, "Producers are always looking to tie songs in with movies. There's over 20 film projects that have been shown songs written by Greenberg as well as others."
If Hazza decides he wants to act in the movies rather than just write the songs he's in a good place - top Hollywood agent Sharon Jackson, who has the likes of Cara Delevingne, Jason Segel, Jack Black and Sacha Baron Cohen on her books, has reportedly got three castings ready and waiting for Harry if he decides to sign with her.
An insider told the Daily Star, "He loves being in the band but he wants to start exploring his other passions too. Harry has been seeing an acting coach every time he's in LA and is incredibly focused on a move to the big screen. His actor friends, including Scrubs star Zach Braff, have also been giving him tips, but it was Cara who pointed him in Sharon's direction."
The news came shortly after it was revealed that Leonardo DiCaprio reportedly offered Harry the role of King Harald Hardrada in the latest flick he's working on, a historical movie with his production company Appian Way.
A source told The Daily Star, "All of Hollywood want to get their hands on Harry, he's hot property at the moment. Leo's plan is to direct the movie, and also star alongside Harry."
"They've been friends for a while now, and got chatting recently about Harry's acting career - Leo would love to be the man to turn him into a movie star. Leo's asked Harry to take the role, but has promised him it won't interfere with his commitments to One Direction. The movie is in its initial stages so a filming schedule would be fit around the band's tour dates."
Harry has previously been offered a role by movie mogul Harvey Weinstein but had to turn it down because it interfered with his 1D commitments.
Harvey recently spoke out about offering Harry movie roles, but despite the star having to turn them down because of other commitments, Harvey thinks Harry will definitely end up working in the movie business.
He told The Sun, "There's no question he will enter the movie business. I get from him that he wants to. When you meet him, he's super charismatic. He came to our Oscars party last year and then I went out to lunch with him. I've met him two or three times and he was very interested and charming. I think the guy is a movie star."
But what kind of movie role would Harvey see Harry taking on? He explained, "You know, he's a dashing rogue - a fun-loving, spirited kind of actor that used to be in England all the time."
"And he doesn't even have to audition for me. We offered him a part and he couldn't do the movie because he had the tour. The amount of money their tour did is crazy, so he's got obligations."
And it's not the first time Harvey has spoken about trying to nab Harry for an acting role. He previously revealed that he offered Harry a role in his new movie 'Tulip Fever' which also stars Zach Galifianakis and Cara Delevingne, but he had to turn it down due to touring commitments.
The role, which would have required Harry to kiss his former fling Cara, eventually went to Glee star Matthew Morrison.
Harvey told MailOnline, "I offered Harry a role in Tulip Fever but he was touring so he had to turn it down. The part ended up going to Matthew Morrison and let me tell you this, the very first scene he shot was one of him kissing Cara Delevingne."
Harvey also joked that now that Hazza knows he's going to be snogging people in his movies, he will think twice about future offers. "I'm sure Harry won't be turning be down the next role I offer him!"
And what was it about the handsome Mr Styles that caught Harvey's attention? He said, "He's like Errol Flynn, he's got that swashbuckling charm. Definite star potential. I think he'd be great. No question."
Well obviously. Any film that has Harry Styles' face in it is already about 80% better instantly.