Are Harry Styles & Kendall Jenner Getting Back Together? They're Having Dinner Dates…
6 September 2016, 10:12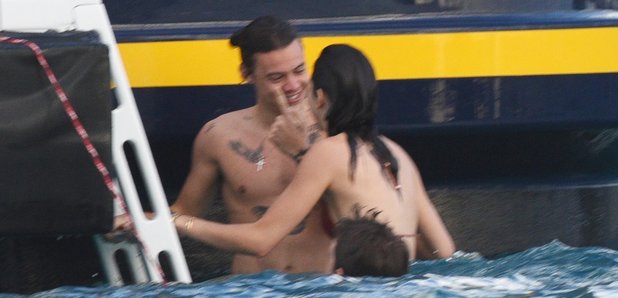 It looks like Hendall might be becoming a thing once more…
Harry Styles and Kendall Jenner's blossoming relationship was all we were talking about at the beginning of this year, but it was over before it ever really started... but it looks like Hendall might be reuniting once again...
Yep, Harry and Kendall are rumoured to be reuniting after the pair were spotted out on a dinner date together at Isabel restaurant in Los Angeles over the weekend.
According to a source that spoke to People, Kendall was "beaming all night" and "they're trying to spend time together again. They're rekindling their old romance and Kendall's so excited and happy about it. She's always cared about Harry."
Harry and Kendall were first rumoured to be hooking up back in 2013, but "things never got serious," the source added. "He has thought all along that Kendall is hot and was sort of just waiting for a chance to spend more time with her again."
Things seemed to be hotting up with the pair once again after they spent last New Years Eve together but the couple called time not heir relationship after just a couple of months after Harry apparently spent the night with a stylist called Pandora Lennard at his Hampstead Heath house in North London, despite seemingly confirming his romance with reality star Kendall just one month earlier in January.
The plot thickens because Harry then jetted off to Los Angeles to attend a mutual friend's party with Kendall in West Hollywood - where it's rumoured she stormed out only an hour after meeting up with him at the big do!
It's believed Kendall had flown back specially from Paris Fashion Week to join Harry at music manager Jeff Azoff's 30th birthday in West Hollywood, but that she made a sneaky exit during Harry's speech around 2am. Erm… awkward!
A source claimed that the fling is what led to Kendall and Harry cooling things off between them, "Harry doesn't want to settle down so he would never get a serious girlfriend during this phase of his life. [In his eyes] was never anything official.
"Harry and Kendall have got back together before but, in her eyes, it's very much off at the moment and he's arguing it was never even really on."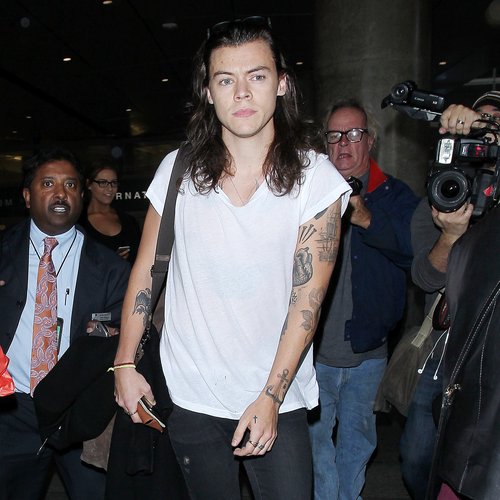 "It doesn't look good for Kendall and Harry. She cancelled a lucrative modelling gig on the other side of the world to be at Jeff's birthday. There was no reason for Kendall to leave as they're good family friends so she would have been expected to stay until the end like Harry.
"She didn't look happy upon arrival and neither did she as she left," the source added. "She only stayed for an hour in total." A spokesperson for Harry Styles declined to comment on the rumours.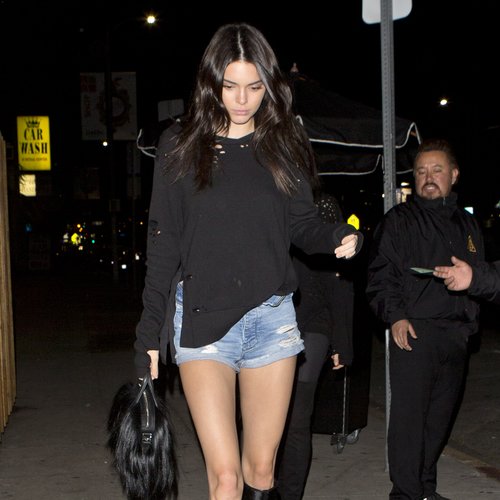 The romance seemed to be going well between Harry and Kendall after snaps of them emerged enjoying a New Year's break out in St. Barts to see in 2016, and Khloe Kardashian even commented on the pair:
"Do I think they're dating? Yes. I don't know if they're like boyfriend-girlfriend. Nowadays I don't know. People are weird with stuff." Khloe told ET. "So, I don't know their title. But I mean, they were in St. Barts together hanging out, so to me that's dating."
The pair, who enjoyed a string of dates back in 2013, brought in 2016 on a luxury boat in the Carribbean hotspot and you only have to look at the snaps to see why this dream duo have set tongues wagging.
Don't leave me Kendall! Someone's smitten right?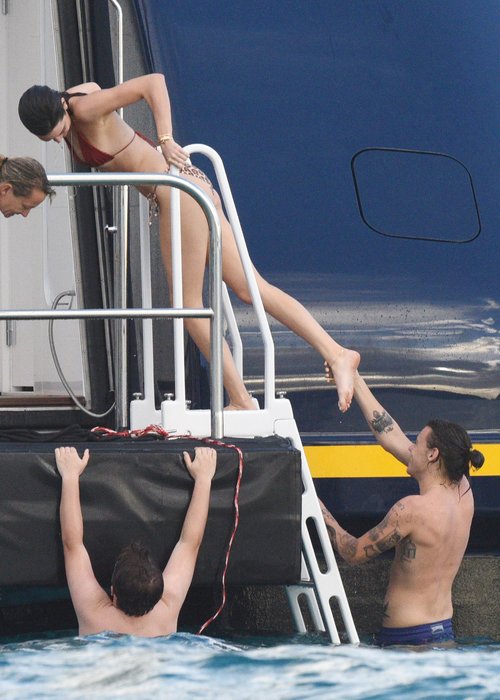 (Picture: Splash)
Welcome special guests Ellen DeGeneres and Portia de Rossi who visited the love boat for lunch...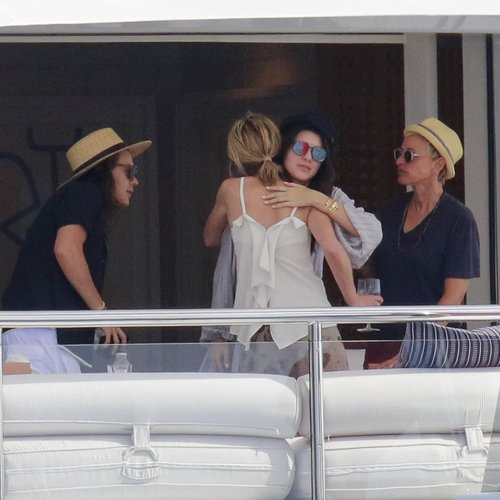 (Picture: Splash)
Harry and Kendall's New Year's partying did take a slight change of direction as the wanna be lovebirds were joined by mothers Anne Cox and Kris Jenner on New Year's Day.
This is one of the snaps which sent Twitter into meltdown. Kiss, kiss, kiss!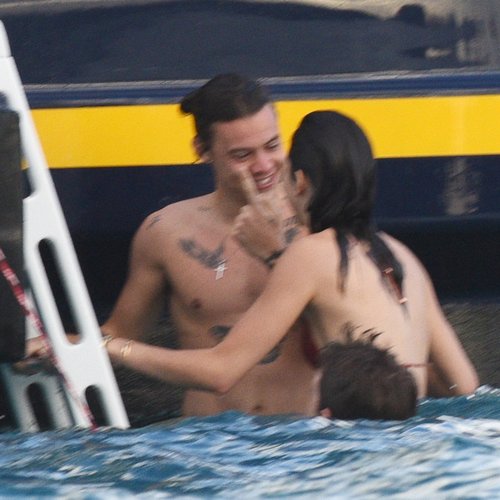 (Picture: Splash)
Somebody isn't happy about being sent back in for water...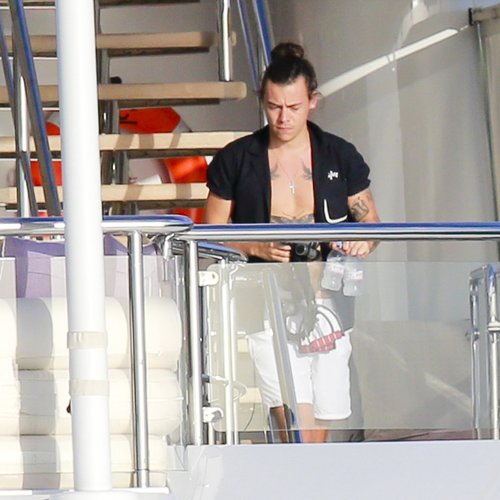 (Picture: Splash)
One look at this picture and you don't need to even question why Harry is all over this. Such hotness...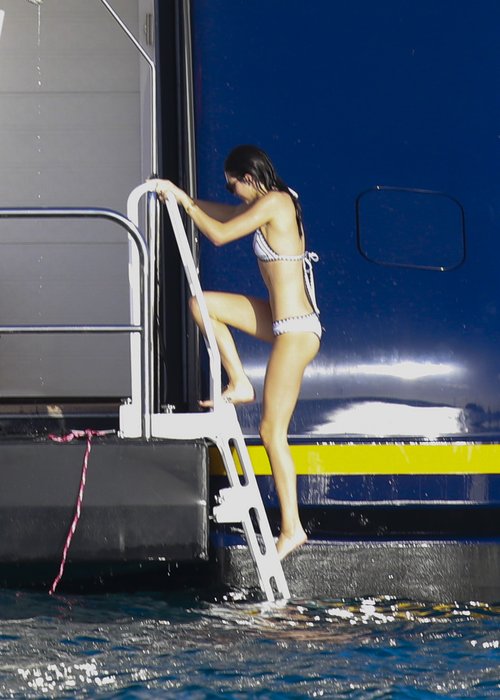 (Picture: Splash)
Can they make it work this time around? We're keeping our fingers crossed for Hendall!
You may also like...