Camille Rowe Is Reportedly "Bonding Well" With Harry Styles' Family & We're Jealous AF
3 January 2018, 17:38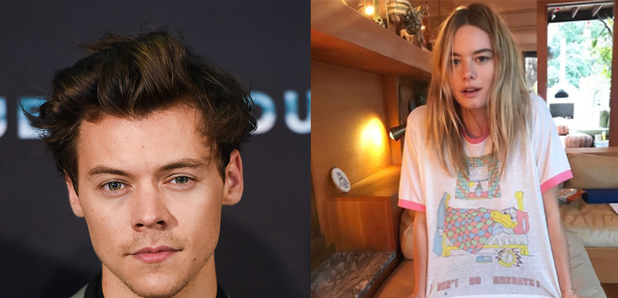 We are very jealous right now.
Harry Styles has a track record of exes that's longer than some artist's number ones, but it seems like the cheeky singer might be quite besotted by his current girlfriend.
Hazza's been rumoured to be dating Victoria's Secret model, Camille Rowe since the summer, after splitting from food blogger, Tess Ward and things seem to be getting pretty serious.
If Harry can do serious that is.
According to a tabloid, the 27-year-old model has been introduced to his family and "bonds well" with his older sister, Gemma and close friend makeup artist and hair stylist, Lou Teasdale.
The pair apparently spent New Year's together in LA and a source told the publication: "Camille's come along at exactly the right point in Harry's life.
"He's had plenty of fun but seems to be content hanging out with her. They get on great.
"She's laid back and cool, plus she's been really supportive of his career. The relationship is still fairly relaxed, he's hardly at the stage where they see each other every day."
Harry clearly has a thing for Victoria's Secret models and has dated five VS models before hooking up with Camille, including Kendall Jenner and Cara Delevingne.
Oh, Harry.
While you're here, you should totally watch this clip of James Corden and Harry Styles getting it on...