Get Ready #Barbz – Nicki Minaj Is Launching Her Own Game Like Kim Kardashian!
5 August 2015, 10:00
If you've already spent way too many hours of your life playing 'Kim Kardashian: Hollywood' (guilty), prepare for your new, Nicki Minaj-shaped obsession.
Best… news… ever! As well as unveiling her very own Madame Tussauds waxwork, Nicki Minaj is getting her very own smartphone game, too!
Nicki is set to launch her own game with Glu Mobile – the creators of the 'Kim Kardashian: Hollywood' game – in mid-2016… so we're already freeing our diaries in preparation for the amount of hours we're going to spend playing it.
Kim K's own video game – which we lost most of the latter part of summer 2014 engrossed in, and we're not afraid to admit it – has reportedly netted Kim tens of millions of dollars in royalties for using her likeness.
While details of what the game will consist of are as yet thin on the ground, we're pretty excited to see which other famous faces will make an appearance in virtual form.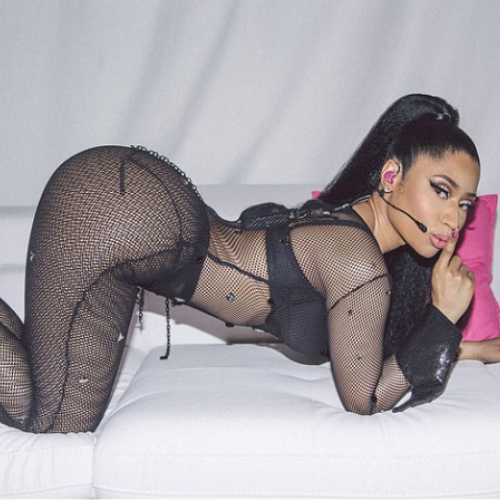 Could Nicki's MTV VMA rival Taylor Swift make a cameo after their much-publicised recent Twitter spat? Will Meek Mill – and maybe even his sworn enemy Drake – get a cartoon alter-ego? Will there be a mini Ariana Grande and Jessie J popping up to sing 'Bang Bang'? One can only dream!
Nicki's not the only one getting her own game though – Glu are also preparing Britney Spears, Katy Perry and Kendall and Kylie Jenner versions to launch within the next 18 months.
This is all well and good, but how are we going to find enough hours in the day to dedicate to all of these games? Because we are going to need them ALL.