Nicki Minaj Calls Meek Mill Her "Baby Father" Live On Stage - But Denies She's Pregnant
11 August 2015, 08:32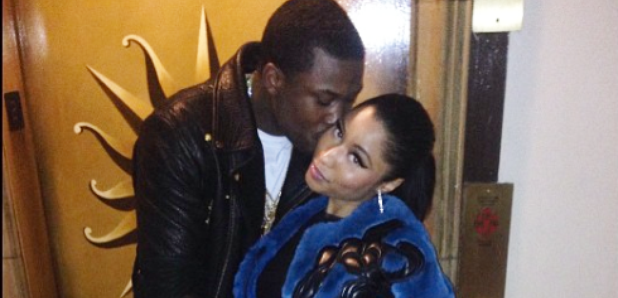 Nicki Minaj sparked rumours that there may be an Omeeka bun in the oven during a recent performance - but her friends say it's just a term of endearment.
There's nothing more exciting than a pop pregnancy and Nicki Minaj sparked rumours this week that there may be a new bun in the oven for her and Meek Mill.
It was only last week that rumours surfaced that Nicki and Meek may have split up, but during a concert over the weekend Miss Minaj referred to Meek as her "baby father", and the #Barbz absolutely freaked out.
OMG @NICKIMINAJ OMG #BESTCONCERTEVER guess who's pregnant pic.twitter.com/49hmkMpFPJ

— marcus (@MarcusMraz) August 9, 2015
Nicki was performing on the Pennsylvania date of her current 'Pinkprint' world tour when she thanked her boyfriend Meek Mill – who is the opening act for her tour – and referred to him as "my baby father".
A fan managed to capture the moment on video and tweeted, "OMG ‪@NICKIMINAJ OMG ‪#BESTCONCERTEVER guess who's pregnant" – which Nicki retweeted alongside the crying laughing emojis. Is that a yes or a no?!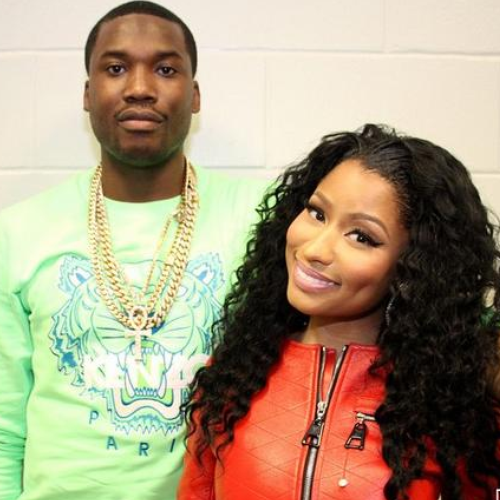 Well, apparently it's too soon to start buying booties - friends of Nicki have told TMZ that the star isn't in fact up the duff. Sources close to Nicki say she often refers to Meek as her baby father as a term of endearment rather than to mean he has in fact fathered her child, and she's apparently also called her friend Lil Wayne her baby daddy too. Confusing much?
Nicki and Meek have been dating since February and last month Meek told a US radio station he "wishes" Nicki would be pregnant with his child. Nicki replied on Twitter with the comment "No matter wut he, or anyone else says, Onika Tanya Maraj won't b pushing anyone1 out her vajayjay, until she's married. Now check that."
Nicki has also told Complex magazine, "I definitely will be married before I have my baby. I've always felt like that since I was young; my mother always put that in my head." Well, if she is preggers, there'd better be a quickie wedding on the cards too!
It looks like the couple are very much still an item as reports surfaced last week that they may have fallen out due to Meek's Twitter beef with Nicki's good friend Drake. How cute would a mini-Minaj be though?!