Nicki Minaj Reveals Artwork For New Song 'Only' Which Is Set To Drop Tomorrow
27 October 2014, 12:33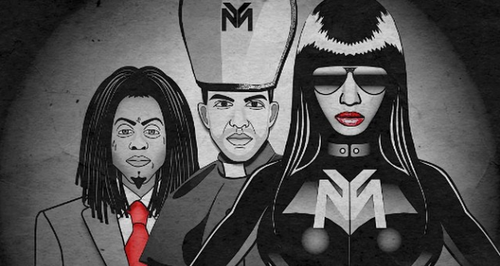 Turns out that Nicki Minaj is even MORE bodacious as a cartoon character in her latest single artwork.
Nicki Minaj has revealed her latest piece of artwork fro new song 'Only' featuring Drake, Lil Wayne and Chris Brown, and the track is set to drop tomorrow.
The new single artwork sees Nicki transformed into a comic book character with killer curves, joined by Lil Wayne and Drake, who happens to be randomly dressed as the Pope…
'Only' will be released tomorrow, and follows on from Nicki's hit song 'Anaconda' from her new album 'The Pinkprint' which will be released on 24th November.
You May Also Like: