Nicki Minaj Turns Twerking Teacher... And Brings 'Anaconda' To New York Fashion Week
8 September 2014, 10:37 | Updated: 8 September 2014, 10:40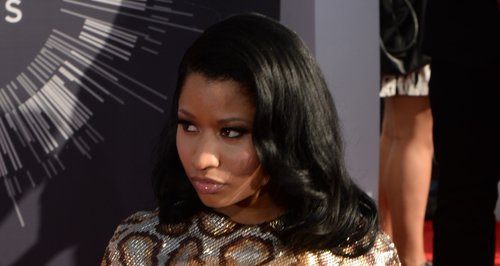 The 'Pink Print' rap star teaches some supermodels how to REALLY dance like only Minaj can.
Nicki Minaj has gone from twerker to teacher… as she tasks the models of New York Fashion Week to show off their BEST 'Anaconda' dance moves.
The 'Pills 'N' Potions' rapper stars in several new Vine videos from Alexander Wang's Spring 2015 fashion show over the weekend to teach a group of supermodels how to twerk their way to success.
The racy dance moves from Nicki's 'Anaconda' music video whipped up a storm last month after the premiere, and now Nicki takes the models to task to help them show off their own 'Anaconda' in style.
Nicki Minaj arrives… and immediately the twerking begins!
Clap your hands, ladies! And keep in time!
You've got to get those leg-splits right… and Nicki's right on the money with hers!
It's no surprise Nicki's 'Anaconda' video has proved such a big hit, given that it broke the VEVO record for the most video views in 24 hours after its premiere, scoring 19.6 million views in just one day! Go Nicki!
You may also like: