Nicki Minaj Gets More Honest Than EVER Before On New Song 'All Things Go'
4 December 2014, 10:21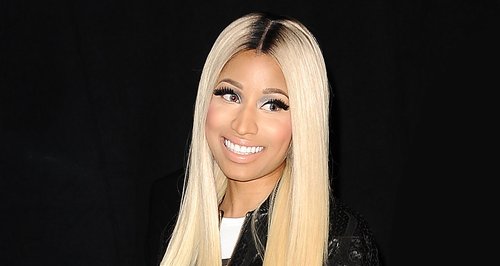 See the painful song lyrics featured in the latest preview from Nicki's brand new album.
You've NEVER heard Nicki Minaj this raw, emotional and honest before!
The 'Pills 'N' Potion's rap star revealed a brand new song from her next album last night (3rd December), which sees her rapping honestly about everything from a failed engagement to her relationship with her mum.
Nicki's album 'The Pinkprint' is set to drop in mid-December in the US, and she's now revealed a song called 'All Things Go' to her fans.
In one of the most emotional verses of the song Nicki hints that she lost a child back when she was around 15 or 16 years-old, in the below lyrics:
"I want Caiah to go to college just to say we did it, my child with Aaron, would have been 16 any minute," she raps in the song. "So in some way I feel like Caiah is the both of them, it's like he's Cai's little angel looking over him."
Nicki also reveals she was previously engaged, despite generally being very private about her romantic life with fans and the press.
"Ten years ago, that's when you proposed," she raps. "I look down, yes I suppose."
Another particularly emotional verse in 'All Things Go' is when Nicki addresses her apparently strained relationship with her mum.
"I love my mother more than life itself and that's a fact. I'd give it all if I could somehow just rekindle that," Nicki emotionally adds. "She never understands why I'm so over-protective. The more I work the more I feel like they're neglected."
Nicki Minaj drops 'The Pinkprint' on 15th December in the US, with a UK release yet to be confirmed.
You may also like…