"I'll Be A Housewife": Nicki Minaj Opens Up About Her Future Plans And Motherhood
1 June 2015, 10:26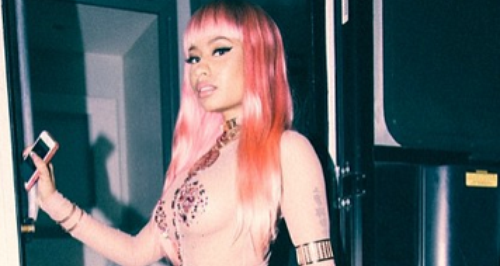 Nicki Minaj is planning to leave the booty baring behind in the next ten years in favour of a career she can run from home as a housewife.
She may be the queen of the controversial music video – 'Anaconda' anyone? – but there's nothing Nicki Minaj wants more than to be a wife and a mother. Yes, really!
Nicki has spoken out about her desire to live the housewife life in the next ten years - quite a change from her current super sexy image! Nicki told Cosmopolitan about her future change of career, and how she will be running her own businesses from home.
She revealed, "Ten years from now, I will have two children, unless my husband wants three. I will be into my fitness a lot more, I will stop yo-yo dieting, and I'll be a housewife with careers that I can run from home.
"I want to be able to cook for my children, bake cookies for them, and watch them grow up. I just want to be mommy. Take them to school, go to the parent-teacher conference, help them with their homework, and put their work on the refrigerator."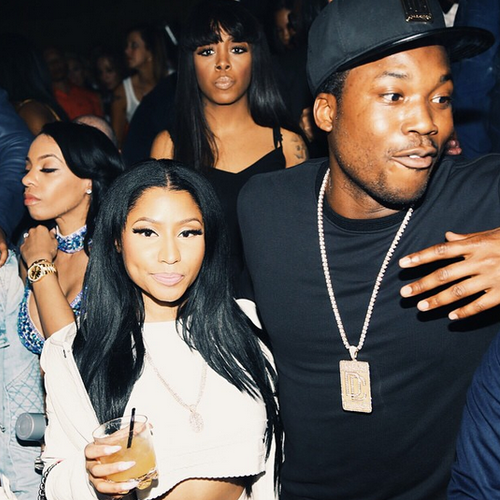 Nicki has previously spoken about her desire to start a family, and told Ellen DeGeneres about the very specific kind of kid she wants! Nicki told Ellen, " I want a cute little fat baby!" to which Ellen replied, "What if it wasn't fat?", and Nicki joked, "Then I don't want it!".
Nicki also previously opened up about her desire to settle down in a new interview with Complex magazine, when she was asked about her biggest fear in life she said, "That I'll become so consumed with work that I'll forget to live my personal life to the fullest."
"If I'm done with my fifth album and I don't have a child by then, no matter how much money I have, I would be disappointed, as a woman, because I feel like I was put here to be a mother."
But before she plans to have a baby, Nicki wants to tie the knot first. She admitted, "I have definitely put off the wife thing because I don't want people in my business. I'd rather not do anything that's going to be on paper but I definitely will be married before I have my baby. I want to make sure I do it in that order. I've always felt like that since I was young; my mother always put that in my head."
Nicki's currently on her third album, 'The Pinkpint', and has said she's contracted to put out six albums – but she definitely doesn't want to wait until after that to start having babies.
She said, "By the fifth album I will have walked down the aisle and I will at least be on baby number one, possibly baby number two. And have $500 million."
"I wonder if I'm going to be one of those women who balances my child with a career? I always said, 'When I have my baby, it's going to be all about my baby.' I don't want the child feeling like they don't have all of my attention, so I always said, 'I'm going to take a little break.' But we'll see."