Nicki Minaj Returning To Hip-Hop Roots On New Album
23 April 2014, 11:25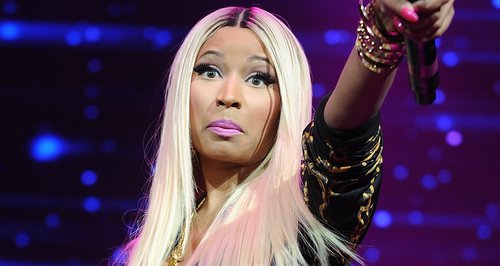 The star reveals her new LP will be less pop-friendly than her previous efforts.
Nicki Minaj has revealed that she has returned to her hip-hop roots for her new album.
The singer and rapper said that she has adopted a harder hip-hop sound for her upcoming LP 'The Pink Print' and won't be recording pop songs along the lines of 'Starships' and 'Super Bass'.
"The tracks on 'Pink Print' are back to my hip-hop roots," she told MTV. "And I don't think it's something that I'm necessarily trying to do.

"As soon as I started working on my new album, that's just the songs that I've been writing."
Asked whether she had recorded any pop tracks for the collection, she replied: "Hell no."
Minaj's third studio LP is due to be released later this year and will feature recently-released tracks 'Lookin' Ass' and 'Chi-Raq'.
She also stars alongside Cameron Diaz in new film "The Other Woman", which hits UK cinemas on April 23.