Nicki Minaj Unveils 'High School' Music Video Featuring Lil Wayne
2 April 2013, 17:19
The 'Starships' rapper is back with the raunchy video for her latest single release.
Nicki Minaj has unveiled the official music video for her new single with Lil Wayne.
The 'Va Va Voom' rapper has teamed up with her Young Money boss for the release of 'High School', her latest release from recent album 'Pink Friday: Roman Reloaded - The Re-Up'.
Nicki is seen walking alongside a pool in the sun dressed in a pink strapped bikini in the opening scenes of the Benny Boom directed video, while rapper Lil Wayne also features heavily.
During certain scenes the two rappers are seen embracing and kissing in a four poster bed, before robbing a man of his jewellery in the video's climax.
Check out a picture of Nicki Minaj on the set of a recent shoot below (Credit: Twitter):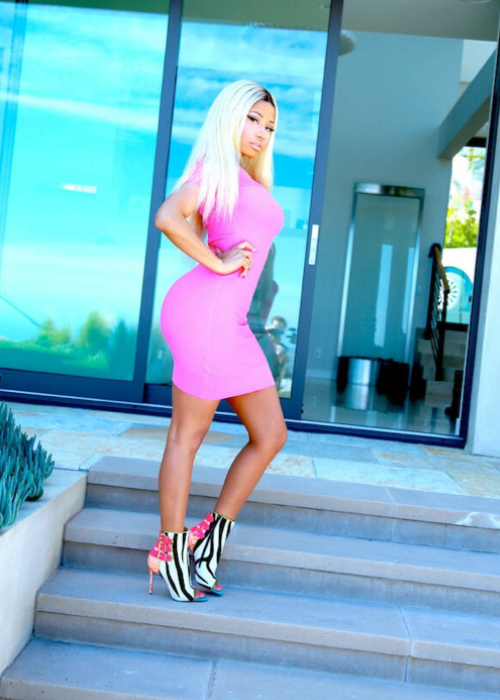 'Super Bass' rapper is Nicki is believed to have visited Lil Wayne in hospital last month while he recuperated after a series of seizures.
Nicki Minaj is currently starring on the panel of American Idol but has said she wants to keep it a mystery as to whether she will return for next year's series.
Check out Nicki Minaj's video for 'High School' below: