WATCH: Glee's Jane Lynch Nails A Hilarious Cover Of Nicki Minaj's 'Anaconda'
19 August 2015, 11:19
Jane Lynch Raps Nicki Minaj's 'Anaconda'
02:42
Jane Lynch doesn't hold anything back in a hilarious live cover of Nicki Minaj's 'Anaconda'.
We all love the original, there's no doubt about that. However, Glee's Jane Lynch has just taken Nicki Minaj's 'Anaconda' to a whole new level in this video of her performing the catchy tune live.
Sue Sylvester herself is currently performing 4 nights of cabaret at Joe's Pub in New York in show called 'See Jane Sing!'.
While her comedy musical is mostly filled with older tunes, Lynch told Mashable, "I wanted to give the kids a little something.' She added ,'I did a Nicki Minaj rap on Glee, I did 'Super Bass' and I loved doing it. I think Nicki's just a genius. I think her video is just amazing."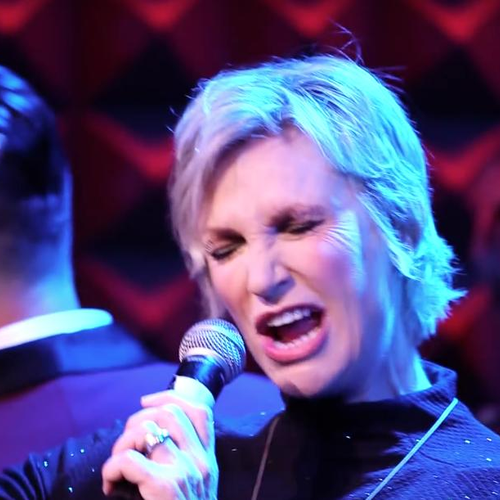 Well Jane, we are LOVING it! Also, who else spotted Meredith from the U.S version of The Office?
You may also like...