DJ Khaled Proposes To Nicki Minaj With $500,000 Ring During Online Video
26 July 2013, 15:24 | Updated: 27 July 2013, 11:11
The producer pours his heart out as he asks the 'Super Bass' star to marry him.
Nicki Minaj has received a marriage proposal by DJ Khalid during an online video.
The producer said that the only reason he wasn't performing the proposal in person was because he knows how busy the star is.
"I want to be honest with you. I love you. I like you," he starts. "I want you to be mine."
He continued: "You need a man like me in your life that's gonna take care of you and respect you."
"You gotta take your time and think about it, I understand, but I know I have to be here today to let you know how serious I am and about how serious this is to me."
He shows off the 10 karat radiant cut diamond ring from Rafaello & Co and admitted he wants the world to know his intentions.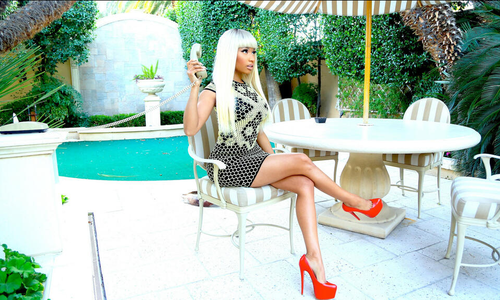 "I want to let your fans know, my fans know, my family, your family, that I wanna marry you," he added. "I been working hard to get this ring... Nicki Minaj... will you marry me?"
Watch DJ Khalid's proposal to Nicki Minaj during the MTV video below:
Meanwhile, Nicki has recently been filming for her acting debut in the new Cameron Diaz movie The Other Woman.
She also recently hinted that she could quit music after releasing a further three albums.