WATCH: Nicki Minaj And Beyonce Drop 'Feeling Myself' Video Through TIDAL
19 May 2015, 09:22
The pair reveal their new video on Jay-Z's new streaming service - but here's a preview!
It's clear from Beyonce and Nicki Minaj's brand new music video that this pair are already fast friends!
The pair dropped their video for 'Feeling Myself' on Monday evening (18th May) through Jay-Z's TIDAL streaming service, and its pretty darned cool.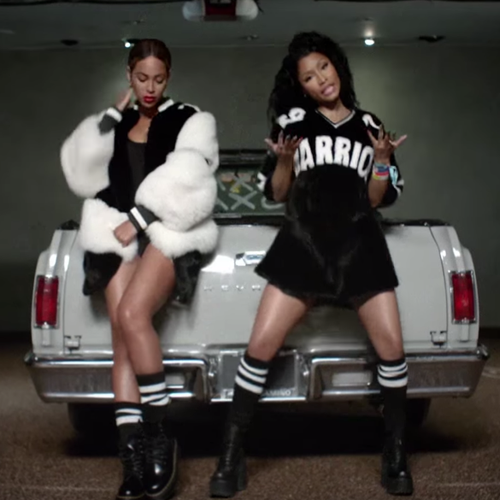 Filmed at Coachella Festival back in April, the video is basically clips of Bey and Nicki hanging out and having fun - whether that's water gun fights or just eating fast food burgers!
'Feeling Myself' features on Nicki's 2014 album 'The Pinkprint', which has already spawned a string of huge singles from 'Anaconda' and 'Only' to her new release 'The Night Is Still Young'.
You may also like...
WATCH: Beyonce's '7/11' Music Video