Nicki Minaj Confirms American Idol Exit: "It's Time To Focus On The Music!"
31 May 2013, 10:10 | Updated: 31 May 2013, 10:17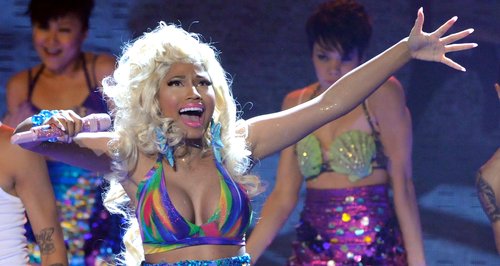 The 'Beez In The Trap' rapper has quit the show after just one season sitting on the judging panel.
Nicki Minaj has announced her departure from American Idol after one season on the show, telling fans it is "time to focus on the music".
The 'Va Va Voom' rapper joined the show in 2012 as part of a revamped judging line-up alongside Randy Jackson, Mariah Carey and Keith Urban, but her time on the show was dominated by a well publicised feud with 'Hero' singer Mariah.
Nicki has now confirmed recent rumours she will bow out from her role after just one season of the show, and has been thanked by the American Idol team for her commitment to the talent series.
"Thank you American Idol for a life changing experience!" Nicki tweeted last night (30th May). "Wouldn't trade it for the world!
"Time to focus on the Music!! Mmmuuuaahhh!!!," she added.
Check out a picture of Nicki Minaj on the red carpet at American Idol below (Credit: PA):
Earlier this week Nicki teased plans for her brand new album and said she intends to focus more on rap over pop for this new record.
Mariah Carey and Randy Jackson have also both announced their respective departures from American Idol.