Nick Jonas Makes His Summertime Ball Debut... With An INCREDIBLE Live Performance!
6 June 2015, 18:09 | Updated: 6 June 2015, 18:25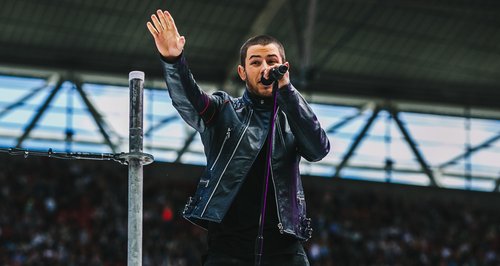 The swoon-worthy superstar brings one of this year's BIGGEST hits to our #CapitalSTB.
Nick Jonas is SERIOUSLY hot stuff this year - so we couldn't resist inviting him along to our Summertime Ball 2015 With Vodafone to showcase one of this year's BIGGEST new tracks - and boy, did he bring the SEXY!
'Jealous' has been a HUGE song over the past few months, cementing US heartthrob Nick's status as one of the freshest and most exciting new artists of the moment, and he MORE than delivered when he arrived at Wembley Stadium this weekend - complete with a little flash of his chest!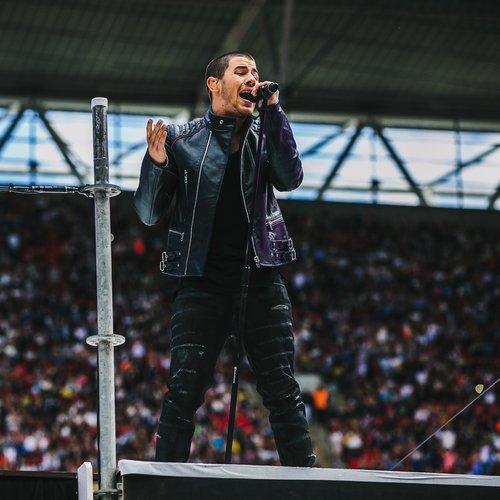 Nick took centre stage at Wembley flanked by two hot female dancers and a DJ, proving less can be more when you're putting on such an amazing vocal performance! Nick handed the mic over to you guys at Wembley mid-way through, and the crowd sang his hit song back to him before he finished with a KILLER high note.
Sing it, Nick!
Nick Jonas Setlist - Summertime Ball 2015
'Jealous'
Nick was clearly a BIG hit with the fans:
nick jonas u have my heart @ Wembley Stadium https://t.co/zw2PHd9t4L

— madi // (@spellboundwest) June 6, 2015
Imagine if 13 year old me counting down to camp rock on Disney channel knew I'd be seeing Nick Jonas live

— chloe (@chloejadeakers1) June 6, 2015
@nickjonas #CapitalSTB look what you have done pic.twitter.com/7tC7LDd6Sh

— L (@lucywalding_) June 6, 2015
I love nick jonas!!!! Side note does he like dogs?

— emily (@emily_polson) June 6, 2015
nick jonas' vocals are

— diana || 73 (@enchantedseb) June 6, 2015
Nick Jonas is so damn hot, and he's gonna perform right now omg #stbstage @CapitalOfficial

— Wondercat'∞ (@CoraljadePittam) June 6, 2015
I am not ashamed to say that I'm in love with Nick Jonas #CapitalSTB

— LB (@LBaker_) June 6, 2015