PWHOAR! Nick Jonas Just Made Our Summertime Ball 2015 Line Up Even HOTTER... #Fact
20 May 2015, 08:02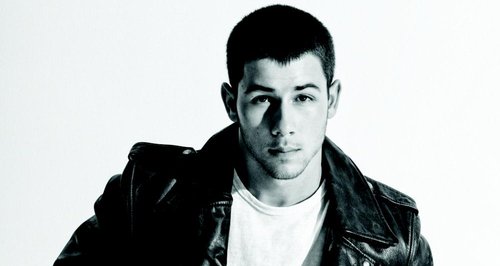 The American star will make his #CapitalSTB debut at Wembley next month.
Did someone turn up the heat? Because the line-up for our Summertime Ball 2015 with Vodafone just got SERIOUSLY damned hot!
Yes, this morning (20th May) on Capital Breakfast we announced that US superstar Nick Jonas is another surprise addition to this year's event, joining us for our most INSANE line up… EVER!
See The Line-Up! Check Out The AMAZING Names Confirmed For Capital's Summertime Ball 2015 With Vodafone
Nick's had an INCREDIBLE past twelve months in the music world, with his early Jonas Brothers well and truly behind him now he's a fully sledge successful solo artist in his own right.
The American heartthrob cemented his popularity with the release of his hit single 'Jealous', as well as some truly steamy photoshoots that showed just now much Nick's changed since his teen-pop days.
Get ready to witness the arrival of a new pop superstar at Wembley Stadium on Saturday 6th June when Nick Jonas performs at Capital's Summertime Ball 2015 with Vodafone.
Tickets for this year's #CapitalSTB are now completely SOLD OUT! So now you're only way in… is to win! Keep it Capital in the run up to the Ball to find out how you can be there too.
Keep it Capital Breakfast tomorrow from 7am as we add more acts to our most insane line up... EVER!
You May Also Like..