WATCH: "Shake That Birthday Booty!" Nick Jonas Plays A Singing Chef In HILARIOUS Sketch
16 June 2016, 13:49
Maya & Marty - Happy Birthday (Episode Highlight)
04:46
Nick's dance moves are certainly… interesting as he takes part in this VERY funny singing sketch.
When he performs as himself, Nick Jonas is the definition of cool… but he took on a very different persona for a new sketch on US TV show Maya & Marty – and it's seriously made us LOL.
Taking part in the new variety show, Nick joined Eva Longoria in a sketch where she was a music agent looking for the new Adele… but as she's eating dinner alone on her birthday, Nick and his pals put on an impromptu display in the hopes of getting signed.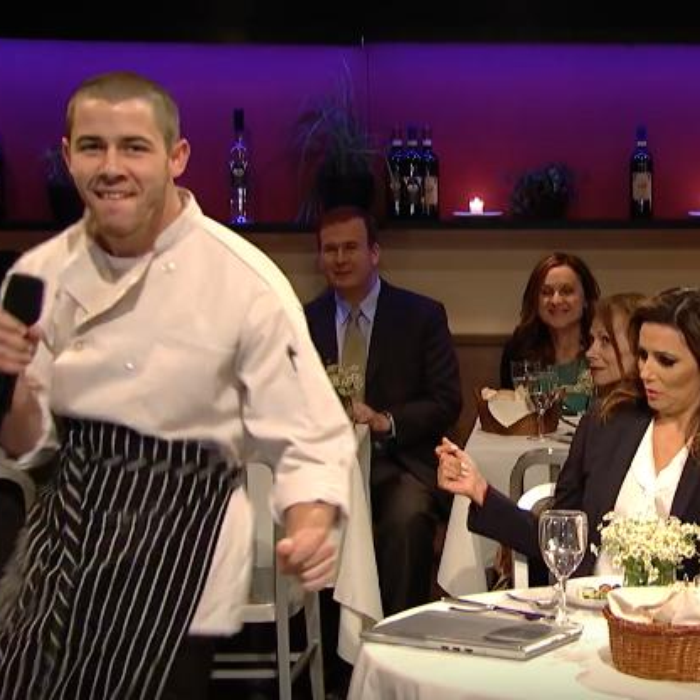 There are some pretty choice dance moves happening as well as some interesting lyrics too… we gotta say, we prefer the REAL Nick Jonas!