WATCH: Nick Jonas Has A Cheeky Cameo In Sesame Street Singing 'Check That Shape'
19 May 2016, 14:36
Sesame Street: Check That Shape (with Nick Jonas)
02:06
Learning just got seriously cool. We kind of wish we were five all over again!
We're probably a little older than the usual target audience for Sesame Street, but this is one episode we're definitely going to watch on catch up… Nick Jonas has been teaching shapes!
The 'Close' star turned up on the kids TV show to perform a song called 'Check That Shape'… which sounded a LITTLE similar to his hit song 'Chains' – and all of a sudden we think we need a refresher on shapes.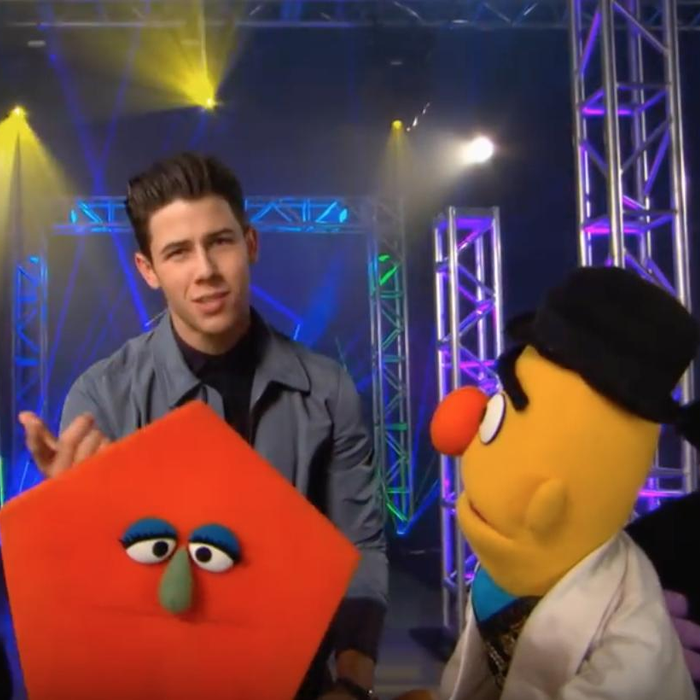 With lyrics including, "It's a shape that is so fine. Yeah, the shape drives me out of my mind. How it moves and how the shape slides", counting has never been as much fun. Petition for Nick to be on all kids TV shows from now on?!