WATCH: Nick Jonas Is Determined To Overthrow Kanye From Rihanna's 'FourFiveSeconds'
12 April 2015, 20:00 | Updated: 13 April 2015, 08:57
He's been the King of Instaoke in the past and knocked off by other artists... But can Nick reclaim the crown with this cover of Rihanna?
Take some classic karaoke tunes, cut them down to 15 seconds, print out the lyrics and you've got #Instaoke!
After a successful run as Instaoke King, Nick Jonas is back and ready to take back his crown.
Armed with covers of Rihanna's 'FourFiveSeconds', Taylor Swift's 'Shake It Off' and even a special throwback to Michael Jackson, Nick was determined to be our new reigning champion.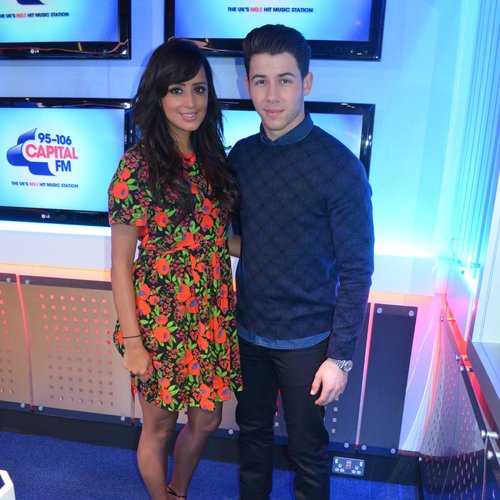 Catch more exclusive celebrity interviews with Max every Sunday from 7pm and Monday - Thursday from 10pm.
#THROWBACK! Check out the time Nick Jonas covered Jessie J in Instaoke...