WATCH: Nick Jonas Reveals His FAVE Miley Cyrus Memory!
30 January 2015, 15:13
The US superstar waxes nostalgia about chilling with Ms. Cyrus, and his favourite memories of the star.
Nick Jonas has been reminiscing about the good old times with Miley Cyrus, and says getting to tour across the country with her is probably his favourite memory.
The 'Jealous' superstar stopped by Capital to chat to Max this week, and appears on her show this Sunday (1st February) to talk all about his brand new album, but we couldn't resist grilling him on his time with 'We Can't Stop' star Miley!
"It feels like so long ago!" Nick told Max during their chat about his time with Miley. "You're talking like ten years ago.
"We were on tour together, which was pretty amazing and it was a really big tour and got a great response, so that probably," he explained, before Max questioned if that was before Miley's "wild" days: "She was like 14 so she [wasn't that wild]! I was crazy!"
Nick then picked 'Wrecking Ball' as the Miley Cyrus song he loves the most! Aww, we agree with you Nick!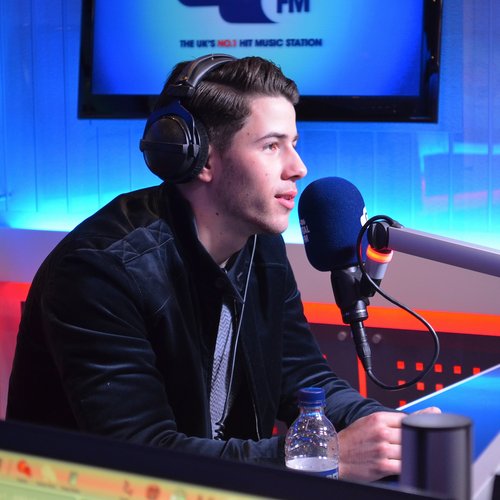 Catch Max's show Sunday from 7pm and Mondays to Thursdays from 10pm only on Capital.
You may also like...