Nick Jonas FINALLY Confirms What Happened With Kate Hudson... And Whether He's Single!
3 February 2016, 13:49 | Updated: 4 February 2016, 09:59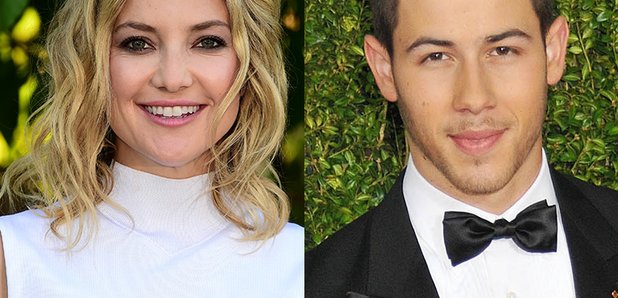 The 'Levels' star confirms if he's in a relationship... and talks his "connection" with Hollywood star Kate.
Nick Jonas has given his "most vulnerable and open" interview ever this week where he has finally revealed what went down between himself and Hollywood superstar Kate Hudson.
The pair were regularly spotted together last year but had both kept relatively quiet on whether anything romantic was going on. Nick has now revealed the truth that, despite not officially dating, the pair shared an "unbelievable connection" together. Take that as what you will!
"Kate's incredible. We had an unbelievable connection as two humans who just admire things about each other and see something in each other that's beautiful," Nick reveals in the new issue of Complex magazine. "Out of my best effort to respect her and her privacy, I'm not going to say if we had sex or not.
"But we did have a beautiful connection. Even now I have so much admiration and respect. She's amazing."
Nick also said he really does NOT care that people were talking about the age difference between the pair. What's that saying? Water off a duck's back?
"I don't get p****d off about [people commenting on the age difference]. I've come to accept it," he explained. "With that in particular, it's a bizarre match-up to a lot of people."

BUT… one thing Nick is very clear on is that, despite having spent time with Kate in the past… he's very much single right now.
"I've met some people that are amazing," Nick added. "And my current situation is that I'm very much single, but I'm trying to be as open to people who can inspire me in some way."
My most vulnerable and open interview ever I think… Also lots of fun.. Check it out… https://t.co/t71Kgojgaj @ComplexMag

— Nick Jonas (@nickjonas) February 1, 2016
Nick Jonas is currently hard at work on his next solo album and is set to hit the road on a joint tour with BFF Demi Lovato later this year.
You may also like...