WATCH: Get To Know Nick Jonas – ALL The Facts You Never Knew About The 'Jealous' Star
28 January 2015, 10:24
Make your friends 'Jealous' with your insane knowledge of all things Nick Jonas with these facts that you never knew about the pop hunk.
We knew him back when he was in the Jonas Brothers, then Nick Jonas went all covert on us until he came back looking HELLA FINE last year – but how much do we REALLY know about the 'Jealous' hunk?
We've compiled ALL the need-to-know facts into one video to help you swot up on all things Nick Jonas, but in case you're still wanting more…
Nick was born on 16th September 1992 in Dallas, Texas, making him 22 years old and a Virgo
He was home-schooled by his mother, a sign language teacher. His dad was a singer-songwriter and former ordained minister of the Assemblies of God Church
Nick was formerly in the rock/pop band The Jonas Brothers with his bros Kevin & Joe, selling 17 million albums worldwide before they broke up in October 2013
All before the age of EIGHT, Nick performed in several Broadway shows – Beauty & The Beast, Les Miserables, The Sound Of Music and more
He actually wrote his first song 'Joy To The World' with his dad aged eight, which was released on Christmas radio. He was then signed to Columbia Records as a solo artist in 2002
He has Type 1 diabetes
Nick has previously dated Selena Gomez, Miley Cyrus, Delta Goodrem and is currently dating Miss Universe, Olivia Culpo
He was nominated for Best TV Actor awards in 2010 & 2011
He's starred in movies too – including Camp Rock, Camp Rock 2, Night in the Museum , Hannah Montana and is currently in the TV drama 'Kingdom' (where he is nude quite a lot!)
His American tour starts April 14th 2015
Prince was a HUGE inspiration on his album
He loves going to Wagamama and Pizza Express when he is London
Elvis Costello and Elvis are massive influences on his music
He's been signed up for a recurring role on TV show 'Scream Queens', alongside Ariana Grande who also has a recurring character.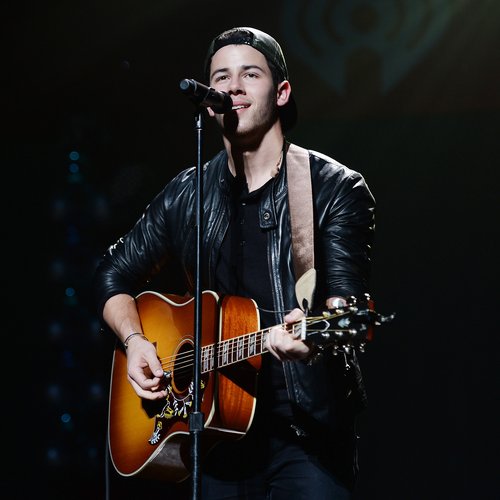 Nick Jonas' new single 'Jealous' arrives on 22nd February and you can pre-order it right here.
You May Also Like…