WATCH: Nick Jonas & Demi Lovato Do Carpool Karaoke, Talk Purity Rings & Getting Tied Up!
17 May 2016, 08:45
Demi Lovato & Nick Jonas Carpool Karaoke
13:33
Nick and Demi sing some of their hits – and spill some secrets about each other with James Corden – and even do a spot of busking too!
We love Nick Jonas and Demi Lovato's friendship, and the pair of them have joined James Corden on Carpool Karaoke – and revealed all of their darkest secrets!
As well as singing their biggest hits like 'Stone Cold', 'Heart Attack' and 'Chains', Demi dropped Nick in it about his womanising ways when he was younger, when he kept switching between dating Selena Gomez and Miley Cyrus!
Nick reveals when he finally ditched his famous purity ring… and reveals that he got tied up in chains during a performance once – saucy!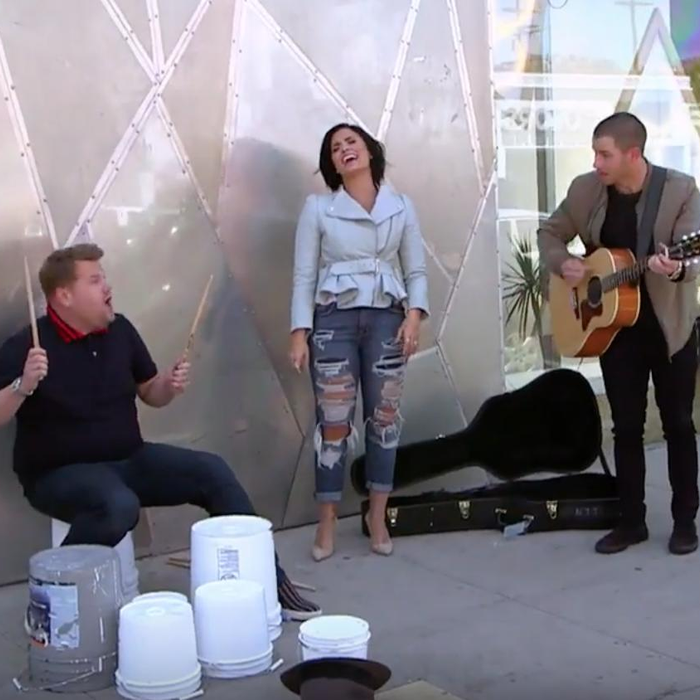 Demi and Nick also stopped off to do a spot of busking together – and pretty much brought Hollywood to a standstill with their improvised drum kit!