Nick Jonas's HEART-BREAKING Story Behind 'Champagne Problems' - About His Split From Olivia Culpo!
31 May 2016, 11:06
Nick Jonas - Champagne Problems (Audio)
03:13
Just TRY not to well up when Nick reveals the meaning behind the single.
Nick Jonas has revealed how his new song 'Champagne Problems' was ACTUALLY written about him and ex-girlfriend Olivia Culpo toasting the end of their relationship and closing that chapter of their lives.
The 'Jealous' star - who returns with new album 'Last Year Was Complicated' on 10th June - says the song was written about them sharing a bottle of champagne together after deciding to end their romance and it's HEART-BREAKING to hear his take on the split.
"It's funny. It sounds like a party jam but in reality it's about something pretty sad," Nick revealed to Entertainment Weekly. "We had this bottle of champagne that we were saving for our anniversary.
"We decided that we were going to celebrate the years we had together and the time that we spent together by sharing this bottle of champagne and closing that chapter of our life," he recalled. "Although it was a really sad moment, it was a nice way to kind of close things up."
So despite the bittersweet nature of the track it was clearly a cathartic process for Nick to record the song, and he reckons Olivia got the message loud and clear too.
"I'm sure [Olivia's] heard 'Champagne Problems' at this point. The concept of the song, which maybe doesn't stand out on first listen, is 'You're amazing, you're all the things I hope to find with somebody, but timing, circumstances, all these things play into it not being right'," he added. "Champagne is amazing, it tastes delicious, but give you a really bad hangover."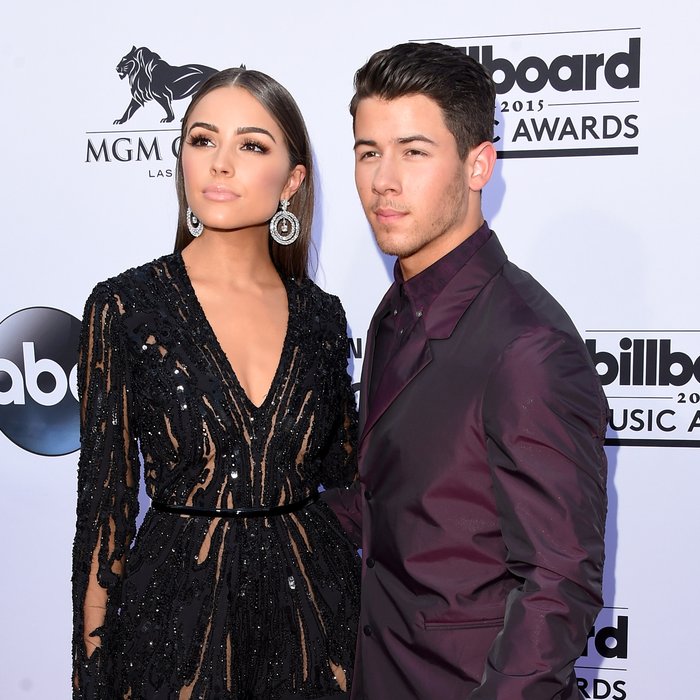 You may also like...