Has Miley Cyrus Revealed A Shawn Mendes Collaboration Is On Her New Album?
22 October 2019, 10:13 | Updated: 22 October 2019, 10:16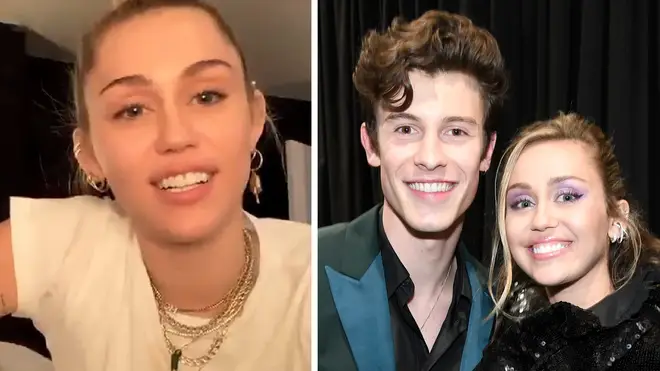 Miley Cyrus has teased the potential tracklist for her new album, including a potential new song with Shawn Mendes.
Miley Cyrus has appeared to tease the tracklist for her new album - She Is Miley Cyrus - which could potentially include a long-rumoured collaboration with Shawn Mendes.
> Miley Cyrus' Boyfriend Cody Simpson Has Released A Song Inspired By Their New Relationship
Miley showed fans around her LA home on Instagram Live, giving us a glimpse of a large whiteboard that seemed to give details of the new record, including a tracklist and release date for the album.
If the whiteboard is legit - we can expect Miley's new album on November 23rd and it'll have thirteen songs, including the singles 'Mother's Daughter' and 'Slide Away'. Plus, there could be two, huge collaborations on there too...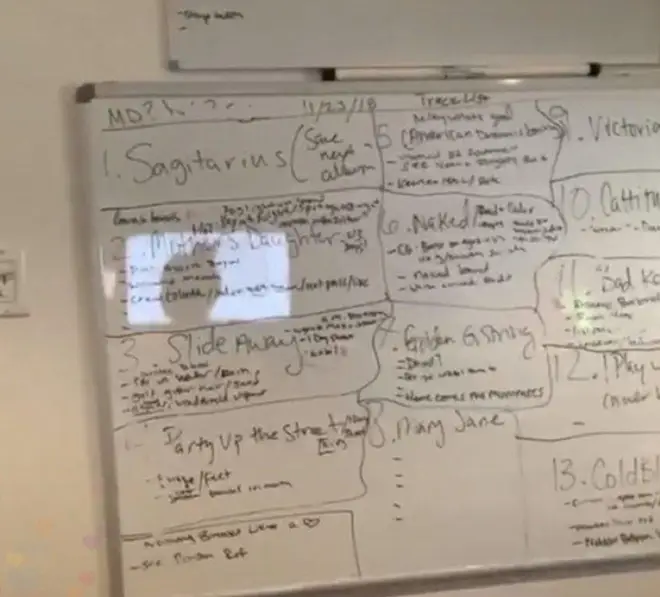 It's difficult to spot on the livestream but fans think that track 12 on the album looks like it could be featuring Shawn Mendes, a track called 'Play With Fire' or 'I Play With Fire'.
We've been expecting a Miley and Shawn collaboration for quite a while. The pair were working in the studio earlier in the year and performed Shawn's song 'In My Blood' together at the 2019 Grammys in February.
Eagle-eyed fans also noticed that track 6 - 'Naked' - appears to have Cardi B's name listed alongside it.
Miley's boyfriend Cody Simpson joined her on the Instagram Live where she announced the album tracklist. The couple have been dating in recent months, following on from the end of Miley's marriage to Liam Hemsworth.
Miley also revealed on the livestream that she's four months sober and said: "It's the best I've ever felt. I'm radiating."
Miley Cyrus - SHE IS MC rumoured tracklist:
1. Sagittarius
2. Mother's Daughter
3. Slide Away
4. Party Up The Street
5. American Dream
6. Naked ft. Cardi B
7. Golden G String
8. Mary Jane
9. Victoria
10. Cattitude
11. Bad Karma
12. Play With Fire ft. Shawn Mendes
13. Coldblood
> If You Can't Wait For This Collab, You're Gonna Wanna Head Over To Our App Now!