Miley Cyrus Jokes About VMAs Performance In New Saturday Night Live Skits - Video
2 October 2013, 13:07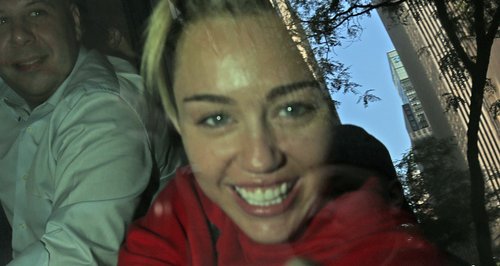 Check out all the promos for Miley's hosting gig on the US comedy sketch show this coming Saturday.
Miley Cyrus stars in a series of new promotional trailers for appearance hosting and performing on Saturday Night Live this weekend.
The 'We Can't Stop' singer will host the show for the second time on Saturday (5th September), and jokes about her VMAs performance and sticking her tongue out in a series of skits with cast member Taran Killam.
"I know how could I! What was I wearing! Don't forget about the children!" Miley jokes in the new clips, before claiming she always sticks out her tongue because: "It's how I smell!"
Watch all the new promo trailer for Miley's hosting gig on Saturday Night Live below:
Miley's appearance on Saturday Night Live comes just two days before she releases her new album 'Bangerz'.