Miley Cyrus Feels Like An "Underdog": "Society Wants To Shut Me Down!"
28 October 2013, 11:52 | Updated: 28 October 2013, 11:57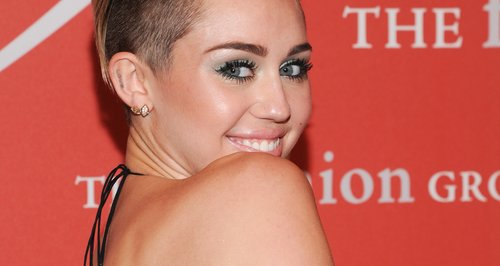 The 'We Can't Stop' singer says she feels it's "punk rock" to like her music at the moment.
Miley Cyrus says she feels like the "underdog" of the pop music industry and feels society wants to shut her down.
The 'Wrecking Ball' singer says it's almost "punk rock" to be a fan of her music right now because of how much controversy she has caused in recent months.
"I'm just having the best time ever and everything's falling into place like it's supposed to," Miley said in the brand new December issue of Cosmopolitan. "Even people who want to hate on me, they can't even shut down the fact that I'm literally what everyone is talking about.
"I don't want to say that I"m on top right now, I feel like I'm kind of an underdog in a cool way," the US star explained. "It's almost punk rock to like me because it's not the right thing to do. Like, society wants to shut me down."
The 'We Can't Stop' singer launched her new album 'Bangerz' earlier this month and announced this week she will be heading out on tour in 2014.
Miley Cyrus will perform live at the MTV EMAs 2013 in Amsterdam next month on 10th November.