Miley Cyrus Is So NOT Interested In Joining The Taylor Swift Squad!
1 September 2015, 09:29 | Updated: 1 September 2015, 09:50
The VMAs 2015 host says she's more interested in surrounding herself with "real" people.
Don't expect Miley Cyrus to crop up on the '1989' tour anytime soon - as the 'Bangerz' star says she isn't interested in joining up with Taylor Swift's 'Squad'.
The 'We Can't Stop' singer, who's known Taylor for many years, says she doesn't have many famous friends and isn't interested in hooking up with Taylor's ever-growing crew of celebrities, musicians and models.
"I'm not trying to be in the squad!" Miley teasingly told the New York Times. "None of my friends are famous and not because of any other reason than I just like real people who are living real lives, because I'm inspired by them.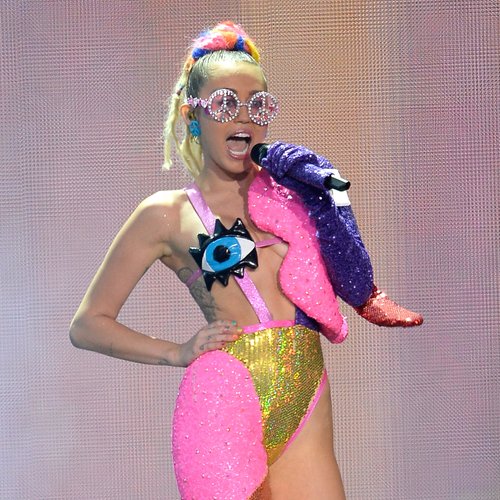 Miley dropped a surprise album on us all during her hosting spot at the MTV VMAs 2015 at the weekend - called 'Miley Cyrus & Her Dead Petz' - and says she feels privileged she's in a position to give her fans a free gift.
"That's what I've got the luxury to do. I can just do what I want to do, and make the music I want to make," Miley added.
You may also like...
WATCH: Nick Jonas On Memories Of Miley Cyrus