They Are Quite A Pair Of 'Bangerz'! – Lily Allen Will Be Joining Miley Cyrus On Tour!
3 July 2014, 12:57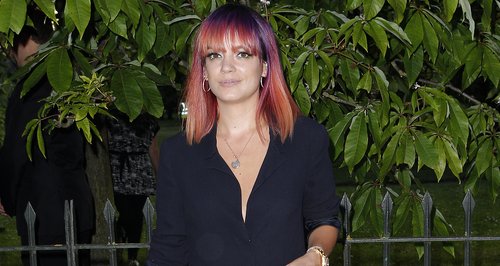 The two queens of controversy from either side of the pond are uniting for Miley's 'Bangerz' tour – it's going to be a hell of a show!
This show sounds like it should have 'Parental Advisory: Explicit Content' stickers ALL over it – Lily Allen is going to be supporting Miley Cyrus on part of her 'Bangerz' tour. Is the world really ready for this?!
We didn't think Miley's shows could get more outrageous or NSFW, but she loves to keep everyone guessing – and outspoken support act Lily Allen will no doubt up the shock factor as they take on the USA.
Lily announced the news on her Twitter page, posting:
#BBBBANGERZ @MileyCyrus CANT WAIT !!!!!'

— Lily Allen (@lilyallen) July 3, 2014
Lily will be joining Miley for 7 dates in the USA before embarking on her own headline tour less than a month later. Lily, who performed her first New York show in five years in May, clearly admires Miley she called her a "fearless b***h" during the show.
While we KNOW there will be some extreme on-stage antics, we are more excited to know what's going to happen backstage?! We can only imagine that a Miley/Lily party is pretty intense and probably pretty sweary too. We'd love to be a fly on THAT dressingroom wall!