Sir Paul McCartney Defends Miley Cyrus Over VMAs Duet: "It Was Only Mildly Shocking!"
16 October 2013, 10:13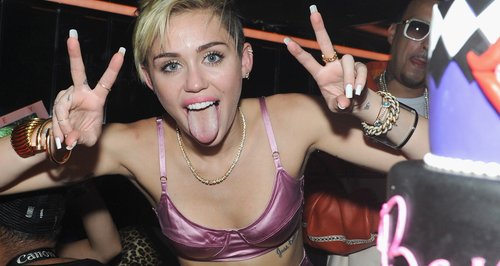 The iconic British singer says he doesn't understand what all the fuss was about with Miley's performance.
Sir Paul McCartney has weighed in on Miley Cyrus' recent controversies and declared her MTV VMAs 2013 performance as "only mildly shocking".
The Beatles singer says he didn't think the US star's duet with Robin Thicke was explicit "at all", and thinks Miley is just doing what she needs to make a name for herself.
"I think it was only mildly shocking," Sir Paul told Sky News earlier this week. "She was dancing with Robin Thicke at the awards. So what?
"C'mon, we've all seen worse than that," he explained. "I don't think it was explicit at all. You couldn't see anything.
"I watched it as an experiment to check, but you look at it and say, 'What's everyone shouting about?'" the Beatles singer continued. "She's a young girl, she's only 20 or something, and she's just having a go."
Miley Cyrus launched her new album 'Bangerz' this month fresh from her huge success with the singles 'We Can't Stop' and 'Wrecking Ball'.