WATCH: Miley Cyrus Sings A Tribute To Her Blowfish Pablow - Who She Has Tattooed On Her
19 May 2015, 12:11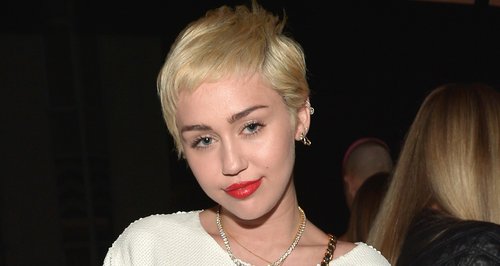 As well as her tattoo of Pablow, Miley has now written her blowfish a mega emotional song too.
If you're one of Miley Cyrus' pets, your legacy will live on forever – her second tribute tattoo was for her dead puffer fish, and she's written him a mega emotional song too. Yes, really.
Miley debuted the song on her Happy Hippie Foundation Facebook page, but she struggled to get through the track about Pablow without bursting into tears near the end:
Some of you may remember a few months ago my dear blow fish Pablow past away. I wrote this song for him...He made me so happy and I miss him everyday.... But now he is with Floyd and Melanie's sweet Sadie

Posted by Miley Cyrus on Monday, 18 May 2015
It's not the first time Miley has paid tribute to her dead pets in spectacular fashion - she famously got a tattoo of her beloved dog Floyd on her side after he was tragically killed by a coyote, and Pablow soon got his own tribute in ink too.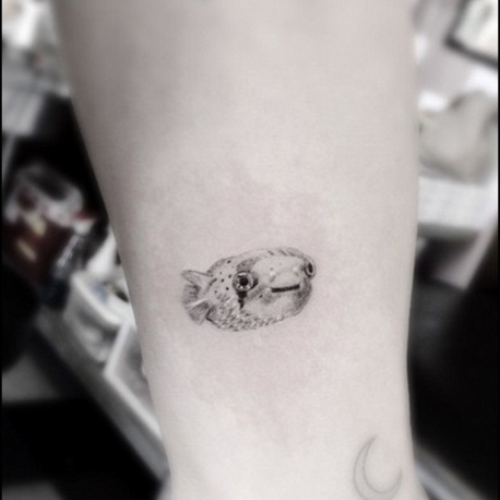 Miley's tattoo artist posted a snap of her latest ink, an illustration of her puffer fish called PBF. Miley also posted a photo of her deceased fish with the caption 'I hate goodbyes'.
It's not the first time Miley has had some eccentric ink, as the 'We Can't Stop' star sports a wide array of tattoos, including an alien head and a slice of watermelon.
If Miley's going to get a tribute for all of her pets – and she still has dogs and a pet piglet called Bubba Sue amongst others – she's going to run out of space for all her tatts!