Miley Cyrus Says She Couldn't Name A One Direction Song
26 July 2013, 11:29
The 'We Can't Stop' singer admits she's aware of the group and thinks she might have met Harry Styles one time.
Miley Cyrus has confessed that she wouldn't be able to name a single One Direction song despite their huge worldwide popularity.
The 'Party In The USA' singer was talking to Heat World when the subject of the boyband came up.
"Don't ask me to name a song or something because I can't do that. I know what they look like," she said.
Miley admitted her 13 year-old sister is a fan of the group and said her own taste in music is somewhat different.
"I think I met Harry, I think, backstage, I don't really remember that much. I just remember my sister was super excited," she added. "I don't really know them that much, that is bad but I listen to urban."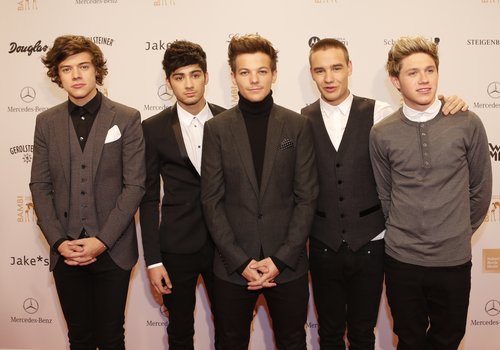 The singer is currently preparing for the release of her new single 'We Can't Stop' and recently divulged more details on her next album to Captial.
She confirmed a collaboration with Will.i.am as well as plans to unveil an "even crazier" director's cut of her latest music video.