Miley Cyrus Admits Old Long Hair Was All Extensions
26 July 2013, 12:34
The 'We Can't Stop' singer speaks about her latest short blonde look and her previous image not feeling real.
Miley Cyrus has revealed that her former long brunette locks were actually extensions.
The 'Party In The USA' singer has more recently been sporting a short blonde cropped look and thought her old image "was not real".
The star was presented with a picture of herself as a youngster for Harper's Bazaar, and said: "That's my Nashville life, my simple life.
"That's my simple life yet I have like 350 extensions in my hair."
Pondering the time, she continued: "That was not real. None of it was ever real. None of it was ever growing out of my head."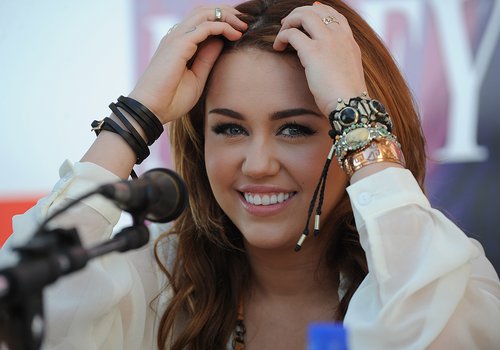 Speaking about the decision to change her image last year, she recalled how it happened.
"I was in Philadelphia working. I met Chris McMillian at my hotel room. I had him cut it, bleach it," she said. "And I got on the train that night and someone recognised me right away. I was like 'what d'ya mean!' I don't even look like myself to me now."
As well as her image changing, Miley recently told Capital that she wishes she could start again with her music.
Referring to her forthcoming new album, the star said it felt like she was starting fresh and sounding like she'd always wanted to - saying she would love to go back into her old iTunes and start over.